In the United States for six months, a study was conducted on counting the number of incidents with US military
aviation
. According to the final results, since 2013, the United States has lost 133 troops as a result of the crash (for various reasons) of airplanes and helicopters.
It is especially noted that in the last two months alone, casualties amounted to 16 military personnel in various parts of the world.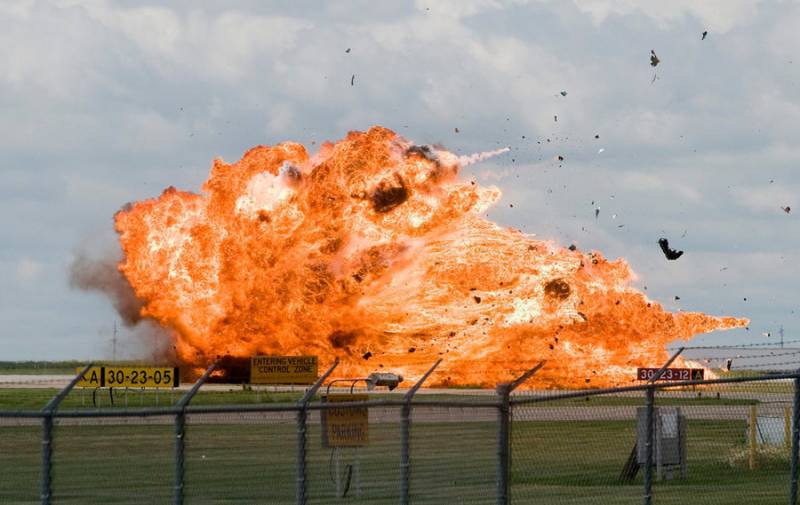 It is noted that the number of accidents in American aviation has grown by about 40% over the past 5 years. Emergencies are identified with aviation in both the Air Force and the Navy, including the aircraft of the Marine Corps.
Former Secretary of Defense Chuck Hagel immediately identifies the reason why the number of plane crashes in American aviation has gone up. According to Hagel, the reason for this is the reduction in the volume of the US military budget from 2013, until recently.
Hagel:
We stopped training as much as needed for successful flights. And this could not affect our combat readiness. This has affected some of our defense enterprises.
US Air Force General Herbert Carlisle, who in the Air Force was nicknamed "hawk":
Today we are reaping the benefits of cost reduction. If we stay on this path, then there are serious risks for the further loss of lives of military personnel.
From the report:
Researched about 5,5 thousands of accidents. 4 thousand of them occurred with the crews of airplanes and helicopters, including various types of manned aircraft: fighters, bombers, military transport workers, tankers. The remaining incidents occurred with drones. In the 2013, the accident year was 656, and in 2017 - more than 900.