The former director of Israeli military intelligence, and now the director of the Institute for National Security Studies of Tel Aviv University, General Amos Yadlin said that a missile attack on the Syrian military base T-4 will not cause confrontation with Russia. According to Amos Yadlin, a strike that could have been inflicted from Lebanese airspace was aimed at countering the buildup of Iranian military capabilities in Syria. The former head of intelligence of the Israel Defense Forces added that the strike "is a signal to Assad that his use of chemical weapons will not remain unanswered."
At the same time, after lengthy reasoning, Yadlin unexpectedly declared that in fact he could not confirm that it was Israel who had struck the blow.
Director of the Institute for National Security Studies of Tel Aviv University quotes
The Jerusalem Post
:
I think that for a specific action there may be two different rationales. There is a strategic rationale - the termination of Iranian rooting, and there is a moral rationale to make a powerful statement that when using chemical
weapons
you pay a big price. There is no contradiction between them, they go in one direction.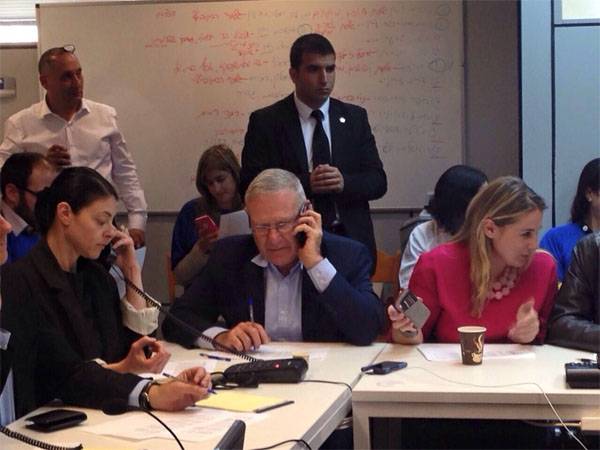 At the same time, Yadlin went away from the answer to the question of whether there could have been coordination between Israel and the United States of America, adding only the following:
Americans need more time to plan, approve and act than other forces already in the region.
On the eve of the Israeli press with reference to British journalists appeared materials that allegedly Russian soldiers left the Tifor air base in the province of Homs a few hours before the rocket attack. Apparently, the goal is also an opportunity to drive a kind of wedge between Moscow and Tehran.
Recall that at the T-4 airbase, 14 people died, including three Iranian military advisers. Officially, Damascus, this information has not yet been confirmed, but not refuted.