From Syria, there are reports of the effects of rocket attacks on the T-4 airbase in the province of Homs. Recall that the Ministry of Defense of Russia today spread the message that the attack on a military facility in the territory of the SAR was caused by F-15 aircraft of the Israeli Air Force from Lebanese airspace.
According to recent reports, Syrian troops and Iranian military advisers died as a result of an 14 attack.
Once the Israeli military
aviation
dealt a blow at the air base, the militants of terrorist groups, holding small territories in the province of Homs, strangely activated. In particular, the SAA reports state that for the first time in a long time, militias of the so-called "Islamic State" went on the offensive (* IG, banned in the Russian Federation). The Igilovites attacked the government forces of the SAR in the area of ​​the settlement of Seba'a Biar, in a desert area.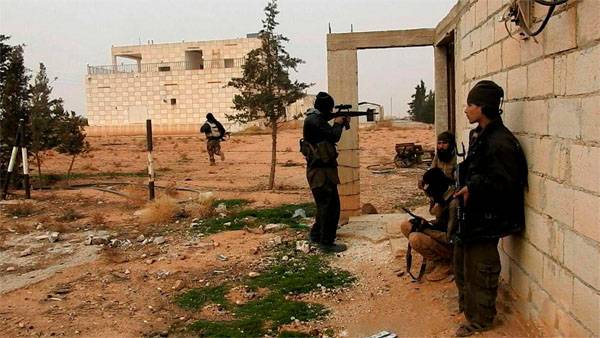 Against this background, the Pentagon states that the United States also does not rule out attacking CAA positions. The reason is allegedly the use of chemical
weapons
in the Duma. The fact that the United States can strike at Syrian troops, said the United States Secretary of Defense James Mattis, speaking at a joint press conference with the Emir of Qatar al-Thani.
According to Mattis, the United States "is finding out how chemical weapons can be used in the SAR, if Russia has acted as a guarantor of its destruction." However, Mattis did not say a word about the same guarantor of the United States themselves, and the OPCW also managed to get the Nobel Peace Prize for the disarmament of Syria. A typical western position, when anyone is appointed guilty, deducing himself and his bearded protege from under the responsibility.