The development of scientists of Moscow State University, associated with the creation of ultra-secure communication channel based on the technology of so-called quantum encryption, gets practical application. We are talking about the so-called "quantum phone", which, in fact, is a computer system with an installed optical-electronic module (EOM). In turn, the EOM is connected directly to the quantum key distribution server.
It should be recalled that MSU researchers received a state grant for their development at the end of 2017.
At the moment, a stable functioning line has been created on the basis of quantum key distribution. The line is already being used for its needs by Rostelecom, which by means of new technologies ensures the transmission of a protected signal over a distance of more than 30 km in the Moscow region (Noginsk - Pavlovsky Posad). The generation of random numbers is still carried out at speeds up to 100 Megabits / s. At the same time, the line capabilities are much larger than these values. Experts of the research center speak about the coding rate of information up to 10 Gigabit / s (and this is only at the first stage of development).
Line security is provided by the unique properties of the quantum states of the object. If some third-party "observer" tries to measure these states (to penetrate the data transmission channel), then such states will be distorted for it, which automatically makes decoding inaccessible by the existing methods of "classical" physics. Moreover, the attempt to decrypt the signal on the line is instantly monitored, which can trigger an algorithm to stop transmitting the signal or switch to an alternative line, but the information will not be lost for the parties exchanging keys.
As the scientists note, the importance of the technology being implemented is also in the fact that data transmission does not require the terrestrial infrastructure customary for communication operators - towers, physical communication channels, and relay equipment. The process can be carried out through satellites with specialized equipment.
Some time ago it became known that the development of Russian scientists became interested in South Korea, where, as in China, they implement their own quantum (qubit) technologies in the transmission of information.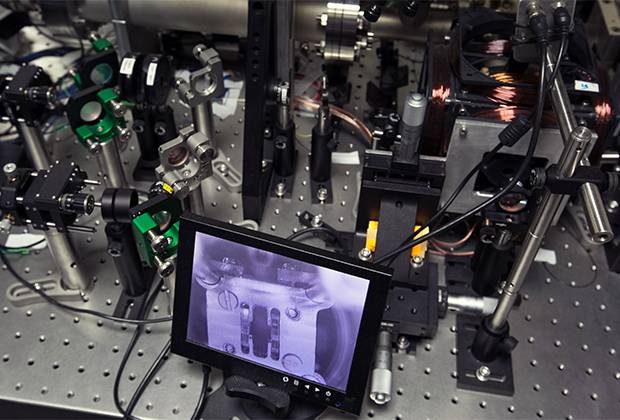 One of the problems that specialists are seeking to find a solution to is associated with the temperature regimes of stable signal transmission and energy costs, which do not allow making the system compact yet - in the form of an ordinary "mobile phone".