Three new regiment of anti-aircraft systems C-400 "Triumph" will come this year into service of the Air and Space Forces of the Russian Federation, according to
News
With reference to the commander of the VKS Sergey Surovikin.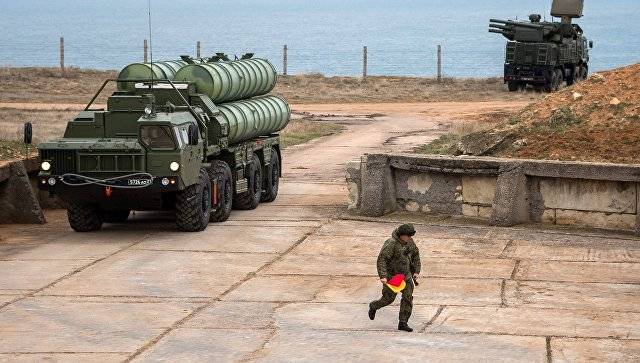 The commander also noted that, in addition to the C-400, "the F-1" C-300 air defense missile system and the Pantsyr-S anti-aircraft missile cannon systems with a short-range missile system (ZRPK) are at the disposal of the missile forces. "
Surovikin added that at the present time there are already "five anti-aircraft missile regiments equipped with the latest Triumph C-400 air defense missile system" in the air defense unit of Moscow and the central industrial region.
At the same time, "the C-400 themselves cover up the Pantsir-S short-range anti-aircraft missile-gun systems".
The publication recalls that the S-400 system "is designed to destroy
aviation
, cruise and ballistic missiles, including medium-range, can also be used against ground targets; the range of the air defense system reaches 400 km, it is capable of destroying targets at an altitude of up to 30 km.