The military personnel of the 201-th military base in Tajikistan during the exercise eliminated a conditional gang that intended to attack Russian facilities, reports
RIA News
message of the press service of the Central District.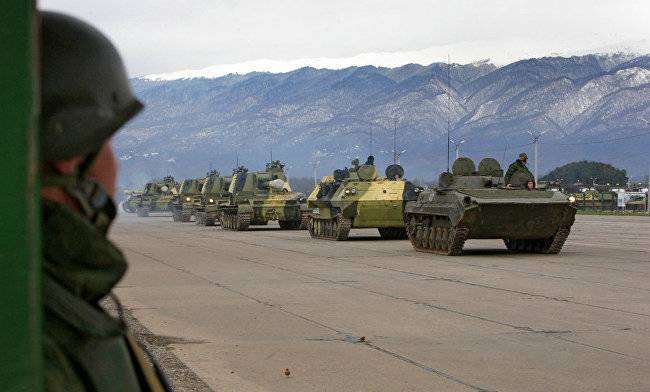 The exercise took place on the Lyaur mountain range in 40 kilometers from Dushanbe.
According to the plan of practical actions, the reconnaissance group, together with the Orlan unmanned aerial vehicle crews, opened a column of jihad mobiles moving towards important objects of the military base. The reinforced battalion-tactical group blocked the route of movement of the "bandit group", with fire from
tanks
T-72 and self-propelled howitzers "Carnation" forcing the enemy to retreat. The actions of motorized rifles were supported by Mi-24 attack helicopters and the Grad multiple launch rocket systems, which destroyed disparate groups of "fighters" trying to hide in the mountains,
says release.
The press service clarified that more than 500 military personnel were involved in the event, about 300 units of equipment were involved.
The district recalled that the 201-I military base deployed in Tajikistan is the largest military facility of the Russian Federation outside its borders. It is deployed in two cities - Dushanbe and Bokhtar. According to the agreement signed in 2012, the connection will be in Tajikistan until 2042.