The Russian Ministry of Defense reports that a rocket attack on the T-4 military base in the province of Homs was inflicted by the Israeli Air Force aircraft. The material stated that the rocket fire was carried out in the interval from 3: 25 to 3: 53 (MSK) from Lebanese airspace. It is noted that a total of 8 missiles were launched at the air base. Earlier it was reported that 8 missiles were intercepted, and the total number - not less than 28.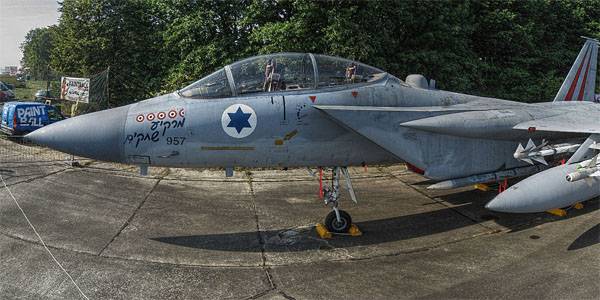 Ministry of Defense of Russia:
9 April in the period from 3: 25 to 3: 53 two F-15 aircraft of the Israeli Air Force, without entering the airspace of Syria, from the territory of Lebanon attacked eight guided missiles at Tifor airfield.
At the same time, there are no official data on the dead and wounded. Also not commented on the news that anti-aircraft 8 missiles were intercepted.
Recall that in the command of the Israeli Defense Forces at the moment, they do not comment on missile attacks from Lebanese airspace on Syrian territory.
Earlier in the Lebanese media reports appeared on the activity of Israeli military aircraft in the airspace of the country.