It is necessary to immediately provide specialists with access to Eastern Guta, where, according to the statements of the militants blocked by the Syrian army, allegedly
weapon
leads
Look
the requirement of the US permanent representative to the UN Nikki Haley.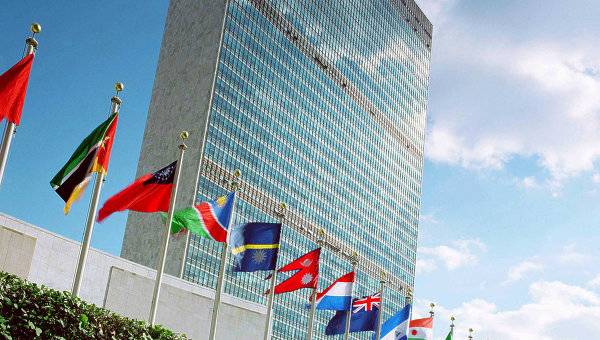 The Security Council should speak together and demand immediate access for rescuers, support an independent investigation of the incident and bring the perpetrators to justice,
said Haley before the meeting on the situation in the Syrian city of Duma.
The Canadian Foreign Ministry also called for the prosecution of "chemical attackers" in the Syrian Duma.
Canada is shocked by reports of the use of chemical weapons by the regime (Syrian President Bashar) Assad in Eastern Ghouta 7 April. The perpetrators must be held accountable,
Foreign Minister Christie Freeland said.
Recall, on the eve of the Russian representatives convened a meeting of the UN Security Council on the threat to international peace and security.
On the same day, nine countries, including France, called for an emergency meeting on the alleged himatak in Eastern Gut. Despite the failure to prove the charges, the West makes sharp statements against Damascus, the authorities of Iran and Russia.
Earlier, the Ministry of Foreign Affairs of the Russian Federation stated that "informational shots about the use of chemical weapons by Syrian troops in the Duma are being made in order to shield terrorists and to justify future military strikes from the outside."