The Kalashnikov Concern intends to acquire a controlling stake in the Kingisepp Machine-Building Plant Group of Companies (KMZ), reports
Kommersant
.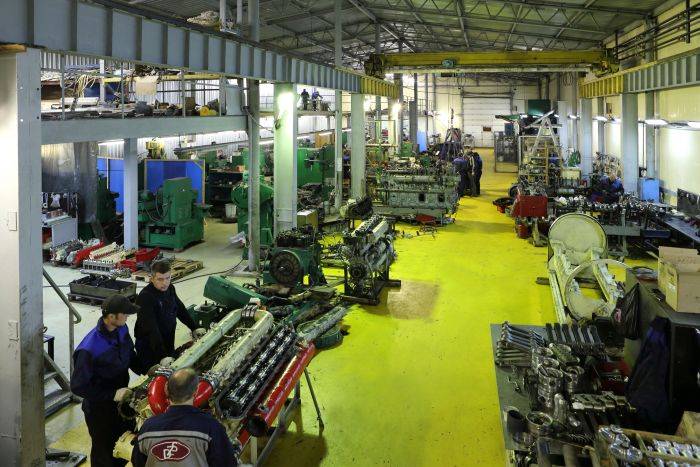 According to a newspaper source, "the deal is still in the process, but it is already being finalized." The amount of the transaction was not disclosed.
"This is part of our strategy and the expansion of competencies in the service - including, we are talking about synergies in the field of shipbuilding," - confirmed in the concern.
The publication states that "KMZ is engaged in the production, repair and supply of diesel, gas turbine and deck equipment of dual purpose; He is the lead executor of a number of contracts in the framework of the state defense order, and also works in cooperation: for example, he supplied the Baltic shipyard Yantar (Kaliningrad) with anchor-mooring equipment for the large landing ship of the 11711 project (Ivan Gren) and the oceanographic research vessel of the 22010 project ( cipher "Cruys") ".
The plant also carries out repairs and maintenance of domestic and foreign ship gas turbine and diesel engines, including from Ukraine.
According to a source in the defense industry, the purchase of KMZ is connected with the concern's desire to "develop a new business line", as well as with the intention to develop its own shipbuilding cluster.
Director of the Center for Analysis of Strategies and Technologies Ruslan Pukhov believes that the current state of the shipbuilding industry plays into the hands of Kalashnikov.
The efficiency of the United Shipbuilding Corporation is now at a low level, which causes discontent among all customers, including the Ministry of Defense,
- The expert said, adding that in such a situation "private players have a real chance to gain a foothold in the market."