Iranian News Agency
FARSNews
reports that the mechanized column of the armed forces of Turkey came to one of the districts of the province of Hama (Syria). It is reported that the column consisted of about 100 military vehicles, including about fifty trucks with ammunition and weapons. The column, in which, according to the Iranian news agency, the militants of the so-called "Free Army of Syria" (CAC / SSA) arrived in the north of Hama, arrived in the Morek region.
The Turkish convoy, which included several units of armored vehicles, passed through Khan-Sheikhun and Maaret al-Nuuman. It is noted that the Turks create the ninth "post of monitoring" in a row.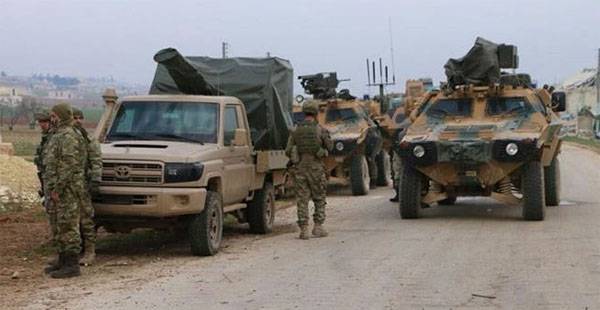 The submission says that the transfer of Turkish troops may be related to the agreements reached the other day between the presidents of Russia, Turkey and Iran in Ankara.
Official comments from the ministries of defense of the three states on the appearance of Turkish troops and the FSA in Hama are not published at this time.
Meanwhile, in Syria, the forces and means of air and missile defense, including the Russian C-400 air defense systems at Khmimim airbase, continue to be brought to a state of full combat readiness.
Until now, none of the countries has claimed responsibility for the night rocket attack on the T-4 airbase in the province of Homs, which could have not only Syrian, but also Russian and Iranian military personnel. Also, there is still no official data on the number of dead and injured in the "mysterious" rocket fire.