Advisor to the President of the United States on security and counter-terrorism, Thomas Bossert, did not rule out a new missile strike on Syria, reports
RIA News
.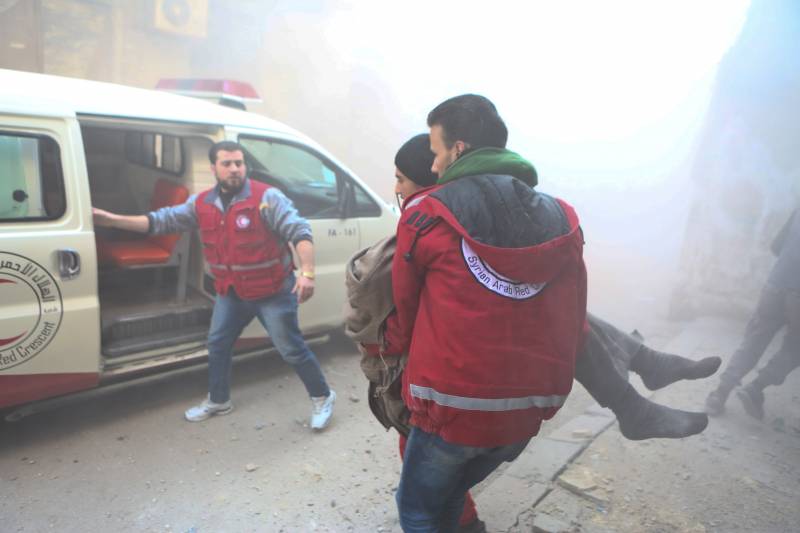 I wouldn't rule anything out. This is a terrible photo. We are studying attack. The State Department issued a statement yesterday. Senior members of the national security cabinet discuss it with him and with each other all evening and morning,
said Bossert, answering the question whether a new attack on Syria could be expected using missiles.
In turn, Donald Trump said that the SAR authorities would "pay dearly" for their actions in Eastern Ghouta.
Many dead, including women and children, in a mad chemical attack in Syria. The area of ​​atrocities is closed and surrounded by the Syrian army, which makes it completely inaccessible to the outside world,
he tweeted.
The president demanded "to immediately unblock the area to provide medical assistance to the victims and to verify the consequences" of the alleged himataks. He also criticized Moscow and Tehran for supporting the "animal Assad."
In addition, the American leader accused his predecessor Obama of not striking Syria in 2013.
If President Obama had crossed his declared red line, the Syrian disaster would have ended long ago! Assad would already be
history
,
he declared.
Earlier, the head of the General Staff of the Russian Armed Forces, Valery Gerasimov, reported that the militants are preparing to play a himataka in Eastern Ghouta, which Washington uses as a pretext for bombing Damascus.
The Russian Foreign Ministry also expressed confidence that unconfirmed reports on himatake would be a pretext for attacking government forces.