Washington, declaring another Damascus "himatak", seeks to thwart the withdrawal of militants from the Syrian city of Duma and to impede the offensive of the government army, reports
RIA News
Statement by the Chairman of the Federation Council on Konstantin Kosachev.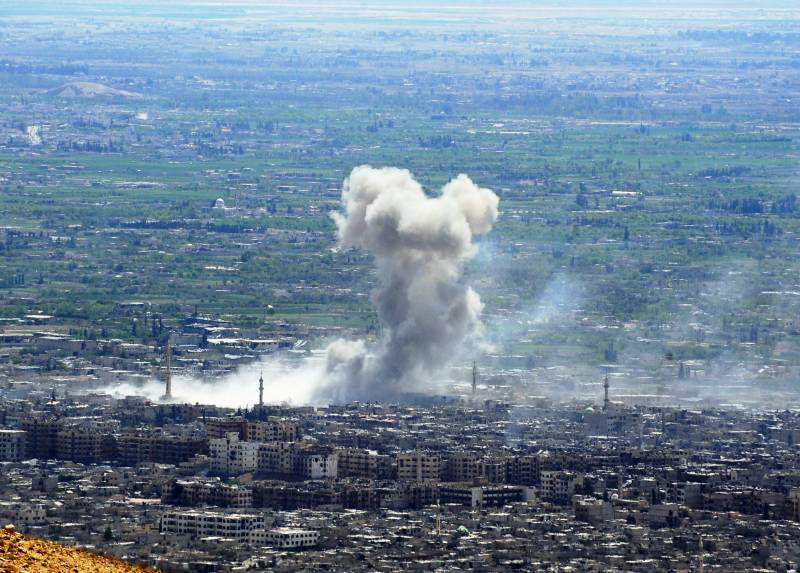 For another fake fake thrower, the goal is quite obvious to the commonplace: to thwart the withdrawal of militants Jaish al-Islam from the city of Duma and to hinder the advance of the Syrian government forces, Kosachev said.
Earlier, a State Department spokesman said that the US is monitoring the possible use of chemical weapons in the Syrian Duma. He noted that "the past use of chemical
weapons
regime (the authorities of Syria) is not subject to doubt "and blamed it on Russia. After that, the Russian Center for Reconciliation of the Parties denied reports of a bomb bomb allegedly dropped by the Armed Forces of Syria with chlorine in the Duma.
According to the Russian senator, the next promotion by Washington of another unconfirmed chemical attack in Syria suggests that the "media" capitalization "of the Scripals will continue further."
So that, in principle, the inhabitant, in principle, doesn't even have to think about the need for any kind of investigation or facts, when it comes to the use of chemical weapons anywhere on the planet - he should automatically think: Russians did it! (the Russians did it)
he noted.
Kosachev pointed out that "the statement of the American State Department went down in its unproved peremptoriness even further than the notorious British" highly likely ":" ultimately Russia is responsible for the ruthless use of chemical weapons against innocent Syrians ", without batting an eye, says the official the representative of the United States about the unproved fact with even less proven participation of Russia. "
According to him, "Washington is afraid of discussions with facts in the hands of independent research as if it were a fire."
The United States is in a hurry to use the stuffing for their own purposes, given that the Squeaky incident, around which the British were collecting allies with pathos, is increasingly "floating." Therefore, the theme of the next "chemistry" with the Russian "taste" is most welcome, and as always everything will be done to prevent an investigation on the spot. Primitive, but apparently working
concluded the senator.