Militants of the opposition group Jaish al-Islam, controlling the city of Duma in Eastern Ghouta, requested the Syrian government to negotiate, reports
RIA News
message agency "SANA".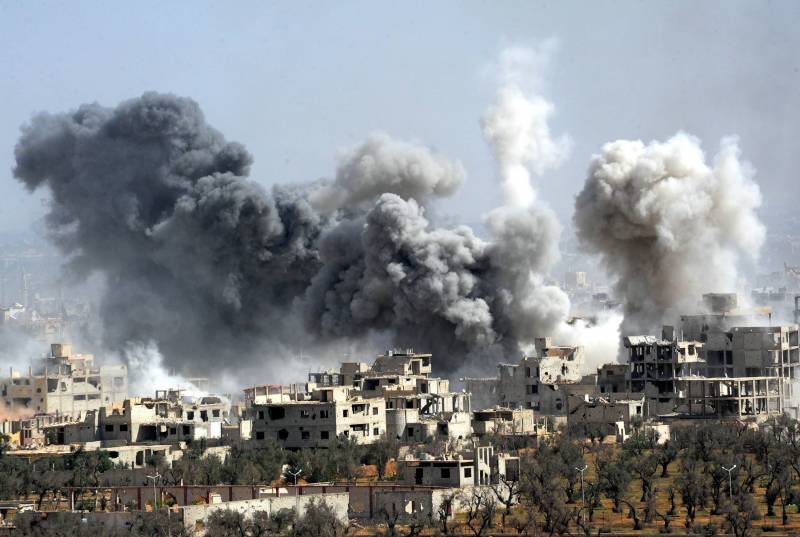 The government will begin negotiations within two hours
writes agency citing a source.
According to the interlocutor, the corresponding request from the "irreconcilable" came after a massive strike by the Syrian army on the positions of the group.
The SAR government accepted the proposal "in order to save the lives of civilians and free the prisoners," he added.
The operation of government troops began after the radicals broke the truce, opening mortar fire on the center of Damascus and its outskirts, which caused the death of 7-mi people.
In addition, on Friday night, gunmen fired at a humanitarian corridor in Muhayam al-Wafidin. Air Force ATS responded with a series of blows to the positions of the group.
Recall, the Duma remains the last stronghold of the armed opposition in Eastern Gute. Previously, thanks to the agreements reached, Damascus managed to take all the militants of the Feilak ar-Rahman group into the suburb of Damascus.