Ukrainian security officials for a day 19 once violated the ceasefire in the Donbass, reports
RIA News
a message from the representative of the DPR at the Joint Center for Control and Coordination (JCCC) of the cease-fire regime.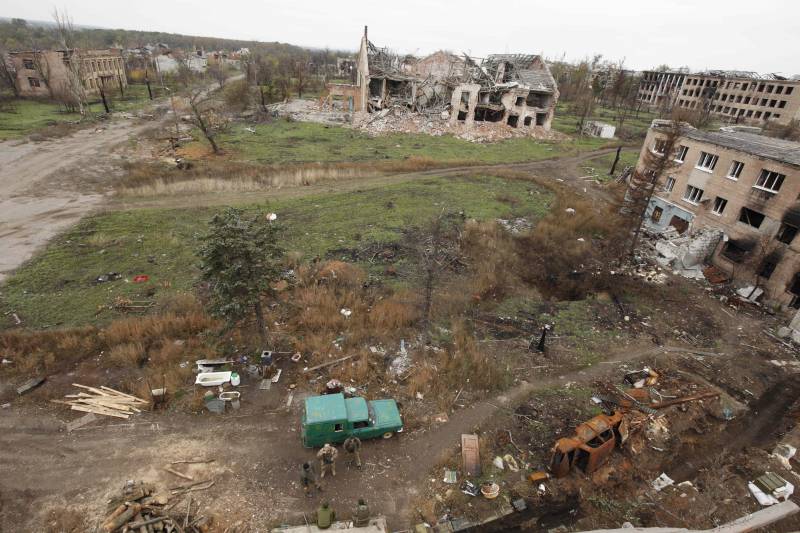 The representative office of the Donetsk People's Republic in the STCC informs: over the past 24 hours, the total number of violations by the Supreme Court of Ukraine has been 19 times,
said the officer.
According to him, the security forces fired almost 60 mines across the territory of the DPR, various types of grenade launchers, armored vehicles and small arms were also used during shelling.
weapon
.
Gorlovsky direction: mortars 120 mm - four mines; Donetsk direction: mortars 120 mm - seven minutes, 82 mm - ten minutes AGS - 87 grenades; Mariupol direction: mortars 120 mm - 33 mines, 82 mm - five minutes, AGS - 29 grenades. (...) The total number of ammunition used by the VSU is 266 units
listed representative of the DNI.
"The following areas and settlements appeared in the shelling zone: Gorlovka (Dolomitnoe), Donetsk Airport (Spartak), Yasinovataya (Krutaya Balka), Aleksandrovka (Staromikhaylovka, Lozovoe)," he added.
On Saturday morning, as a result of the shelling, a resident of Rzhavina S.V., born 1963, who had crossed the Yelenovka checkpoint, was wounded.
On the previous day, the quantity of ammunition used in the territory of the DPR was 305 units, a representative of the Donetsk Republic in the JCCC reported.