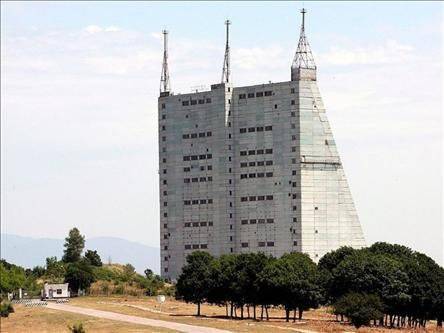 Azerbaijan will prolong the lease agreement for the Gabala radar station with Russia only if Moscow gives guarantees to Baku that this station will not be directed against Turkey, said
A REGNUM
source close to the negotiation process.
According to him, it can be said that all issues have been resolved, but only this issue has remained unresolved, and the parties continue discussions. The same source noted that the parties had practically agreed on the cost of renting the station by the Russian side.
Recall, 9 of April at a press conference in Baku, the head of the Russian Federation Council, Valentina Matvienko, stated that many disagreements over the issue of extending the Russian lease of the Gabala radar station were removed. As she noted, now a normal negotiation process is taking place between Russia and Azerbaijan, and it remains to agree on several issues.
The Gabala radar station was one of the most important elements of the USSR missile defense system. After gaining independence by Azerbaijan and the transfer of the radar to its property, the Russian Federation continued to use the station. The Russian agreement to lease the Gabala radar station was signed in 2002. It expires on 24 on December 2012 of the year.
The Russian Defense Ministry reported that negotiations were held with Azerbaijan to extend the lease of the Gabala radar station to 2025. Russia expects to complete negotiations by June 2012, since a new agreement must be concluded no later than six months before the expiration of the old contract. Meanwhile, Azerbaijan demanded an increase in the rent for the use of the Gabala radar station from $ 7 million to $ 300 million. Sources in the Russian Defense Ministry say that Baku's demands were "unreasonably high"
In 2007, Russian President Vladimir Putin proposed to the United States as an alternative to deploying US missile defense elements in Europe, the joint use of the Gabala radar station.
Recall that in January of this year, a radar station, part of the missile defense system deployed by the United States in Europe, was put into operation in Turkey, in the district of Kurejik, Malatya province near the borders of Iran, Georgia and Armenia. Experts believe that Russia can use the Gabala radar against Turkey.