During a search of the apartment of a man who committed a raid on people in German Münster on Saturday, they found a Kalashnikov assault rifle and explosive substances, reports
RIA News
post edition bild.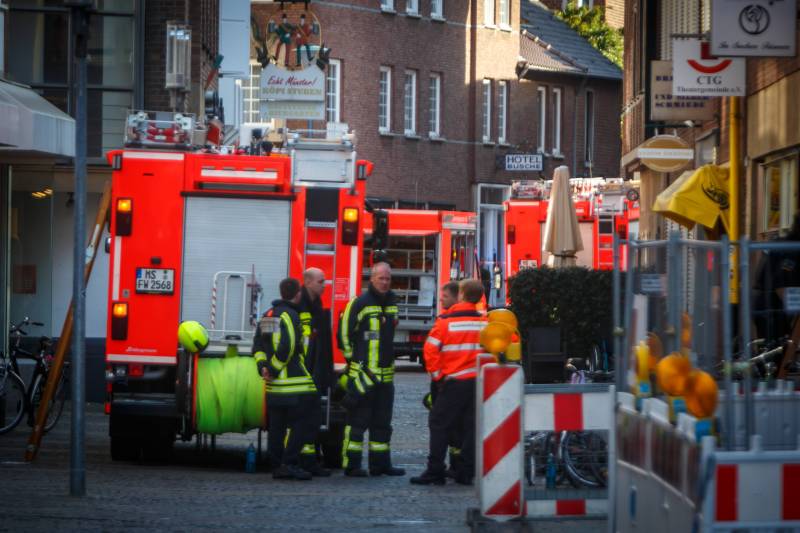 According to the information, at the moment, experts are investigating whether "the machine is in working condition" and also conducting research on explosive objects.
The publication notes that during the inspection of the van, with which it was hit, it was not possible to detect explosives.
It is also reported that the identity of the attacker was known to the police, he was implicated in incidents of property damage, and threatened with reprisals.
The State Department has already said that they would provide any necessary assistance in investigating a crime.
President Donald Trump was informed of the terrible car attack in German Münster ... Although the German authorities have not yet announced the motive of this cowardly attack on innocent people, we still condemn it and promise any support from the American government that Germany may need,
said agency spokeswoman Sarah Sanders.
Recall, on Saturday evening, a small truck drove onto a group of restaurant visitors in the historic center of German Münster who were sitting on the street. Three died, including the driver who committed suicide, more than 30 suffered.
Behind the wheel was a citizen of Germany. According to Bild, this was a mentally ill 48-year-old man who had no previous convictions. After the incident, the attacker committed suicide.