Washington is closely monitoring the possible use of chemical weapons in the Syrian Duma and is concerned about this, reports
RIA News
statement by the representative of the State Department.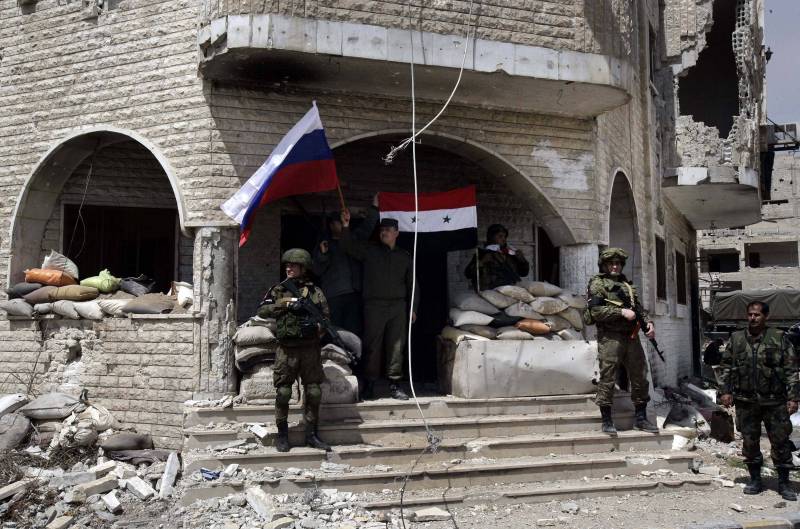 We saw many very disturbing reports this afternoon about another possible chemical attack.
weapons
near the hospital in the Duma in Syria. Reports from a number of groups and local medical staff make it clear that at least 40 people died and hundreds were injured, and many families, including children, were hiding in shelters, but it is assumed that they died,
said an American diplomat.
We continue to receive messages and evaluate information about the alleged attack,
he noted.
At the same time, the past use of chemical weapons by the regime (the Syrian authorities), in his words, "is beyond doubt."
As we said earlier, ultimately, the responsibility for the brutal attacks on countless Syrians with the help of chemical weapons lies with Russia. Russia's defense of the regime (Syrian President Bashar) Assad and the inability to stop the use of chemical weapons in Syria calls into question her (Russia) commitment to resolving the entire crisis,
added the representative of the department.
Meanwhile, a high-ranking Syrian source in an interview with the national news agency said that the militants of the armed opposition who remained in the Duma (Eastern Guta) are throwing information about the use of chemical weapons, trying to impede the rapid attack of government forces.
Terrorists fail. Their information weapons again become fabricated himataks in an open and unsuccessful attempt to hinder the advancement of the Syrian Arab army. Theatrical performances did not take place in Aleppo and the settlements of East Guta and will not help the terrorists and their patrons today. The Syrian government is determined to do away with the terrorists on every piece of land,
said the agency interlocutor.
Recall earlier a number of opposition Internet portals and the Qatari TV channel Al-Jazeera published reports citing insurgents about the use of chlorine by the Syrian army, which allegedly killed several dozens of peaceful citizens. "