There are reports from Ukraine that the fishermen from the Russian vessel "Nord", released from arrest by a court decision, did not allow Ukrainian border guards to enter the territory of the Russian Federation. The crew of the "Nord", according to the lawyer of the Russians Vladimir Voytyuk, was blocked by representatives of the State Border Service of Ukraine in the Kharkiv region - at the Goptovka checkpoint. There, the Russians were delivered on cars with diplomatic numbers.
RIA News
cites a statement by a lawyer:
Diplomatic cars of Russia with passengers who carry official documents with them - temporary certificates for traveling abroad, are blocked by Ukrainian border guards at the Goptovka checkpoint.
Citizens of the Russian Federation (9 people) are blocked in cars. Documents, as reported by the lawyer, the border guards simply stole under the guise of "careful inspection."
Vladimir Voytyuk:
Border guards stole citizens' documents under the guise of a check, and any movement was blocked. Also, border guards under threat of detention are kept at bay people who are in a car and are forced to sit in a locked car.
Together with Russian citizens, Ukrainian lawyers remain blocked in cars at the Goptovka checkpoint.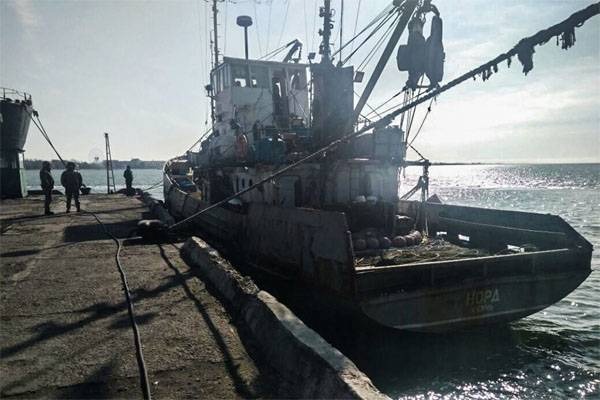 Recall that the SBU had previously stated that 9 members of the "Nord" crew should appear on April 10 for questioning in the case of captain Vladimir Gorbenko, who is in jail of the Security Service of Ukraine, despite the decision of the Kherson court to release him from arrest.