British Edition
The Sunday Times
It comes out with material that talks about the negotiations of the special services of the United Kingdom with colleagues from the United States about the situation with the Crypts. If you believe the published material, then the issue of resettlement of the "poisoned" (after their "final recovery") from the territory of Britain to the territory of the United States of America is considered.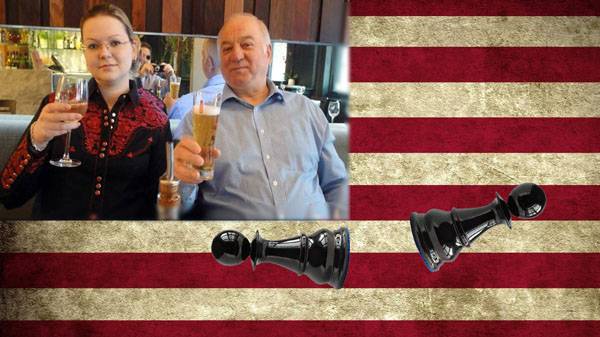 This question, according to the British press, was discussed in the course of "secret" talks between CIA employees and MI6 employees. Judging by the material, any "secret" negotiations between representatives of the special services become the property of the Western press. So why, in this case, the British authorities each time declare that they will not provide evidence, since "they are secret"? .. Is the evidence "more secret" than what is discussed in the communication between the British and American intelligence communities?
From the material:
This resettlement was discussed in order to protect Sergei and Yulia Skripal from new attempts on their lives. Initially, there was a question about the possibility of resettlement in one of the countries of the Community of Five Eyes (these are the countries of the Anglo-Saxon world; in addition to Britain itself, the United States, Australia, New Zealand and Canada — note "VO"). It is the variant of the United States that is most preferable in this respect.
As you can see, the Skripale themselves in London and Washington are not interested in where they are ready to go "after recovery". And this is understandable: after all, the same Yulia Skripal in Russia can report that in fact there was no poisoning.