Permanent Representative of Russia to the UN Vasily Nebenzya in an interview broadcast
First Channel
, in connection with the statements that Sergei Skripal went on the mend, expressed doubts that the poisoning with a war nervously paralytic gas generally had a place to be. Recall that a few days ago, the representative of the Federation Council of the Russian Federation Alexey Pushkov expressed doubts about the fact that Skripal the spy and his daughter in Salisbury had poisoned.
Vasily Nebenzya:
There are more and more interesting facts and evidence that in general can turn the whole thing one day. In general, I recently have a question: "was there a boy"?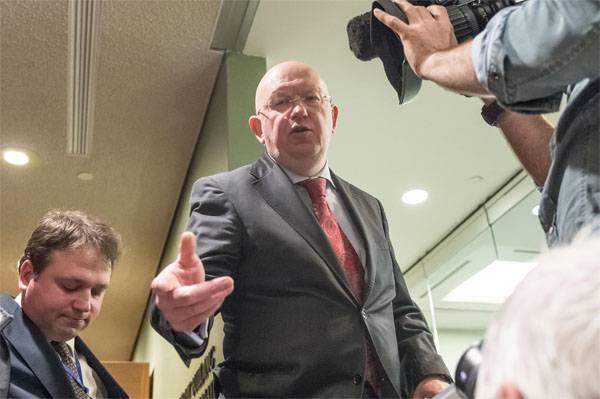 Experts have previously noted that by using this combat nervous and paralytic substance against a person, he by definition cannot "recover", especially within a month from the moment of the application for poisoning.
At the same time, London still does not answer many questions. For example, why, after contact with the "poisoned" Violators, nothing is said about the state of the policeman who discovered them? Where did the antidote come from in Britain against the very "Novice" about which all last weeks have been shouting in London? Why cremated animals of Sergei Skrypal without conducting a survey of possible chemical damage "Novice"? Why (unlike
stories
with Litvinenko's poisoning) didn't skripale after the "incident" ever be broadcast on the British media?