A truck drove into a group of people in the German city of Münster. At least three people died, another 30 suffered reports Rheinische Post
There are dead and wounded
- the city police has confirmed in Twitter. According to her, a special operation is underway.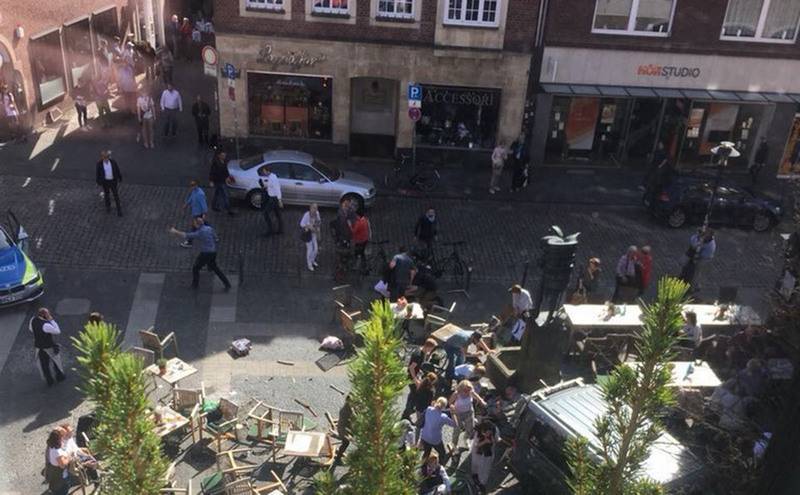 The police views the incident as a terrorist attack, according to Rheinische Post, citing law enforcement sources.
According to the publication, the part of the city where the emergency occurred, cordoned off. Sources of publications reported that the driver of the car was killed. According to Spiegel and Rheinische Post, the car driver shot himself.
Police blocked the city center, a helicopter circling over the scene. Law enforcement officers are looking for explosives.
According to rescuers, the number of victims of the attack in Münster in southern Germany, has increased to 50 people.