Production of carrier-based fighter-bomber F / A-18E / F Super Hornet will continue until the 2025 year, and perhaps their assembly will continue after that, writes Defense News with reference to the head of this program at Boeing Corporation Dan Gillian.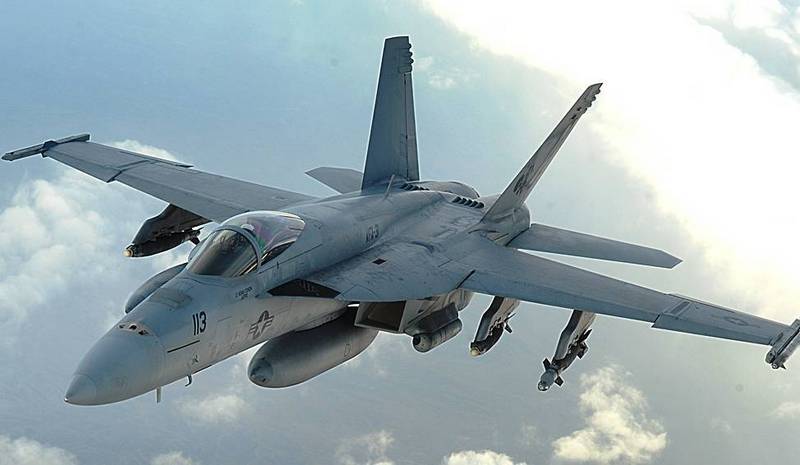 We are committed to maintaining our production pace of two cars per month until the end of 2025. And there are many opportunities to extend this period and even increase the pace
- he said. Previously it was expected that the production of F / A-18E / F could be completed by the year 2017.
Moreover, it is not only about the construction of new fighters - the aircraft are being modernized. First of all, their life cycle will be extended - from 6 thousand to 9 thousand flight hours. This is a package of modifications called the 3 Block.
Increase the effectiveness of these multi-role fighters. They will become less noticeable for enemy radar, although the full use of stealth technology is not a question. They will be equipped with streamlined fuel tanks, which will again have a positive effect on aerodynamics. Moreover, they hold more fuel than in previous versions. All this is complemented by modern electronics capable of receiving and transmitting large amounts of data, and long-range sensors.
In addition, these fighters have another big plus over the F-35 - the cost. Namely, $ 70 million for one F / A-18 versus 122 million for F-35C (deck modification). Because of all this, the Pentagon is not going to abandon the F / A-18 E / F, reports TASS