The international coalition, led by the United States, is building new bases on the east bank of the Euphrates River within the framework of agreements with the Syrian Democratic Forces (SDS) related to the fight against the Islamic State terrorist group * (IG *), RIA reports
News
with reference to the co-chairman of the defense committee of the Jazeera region in northern Syria Reisan Gilo.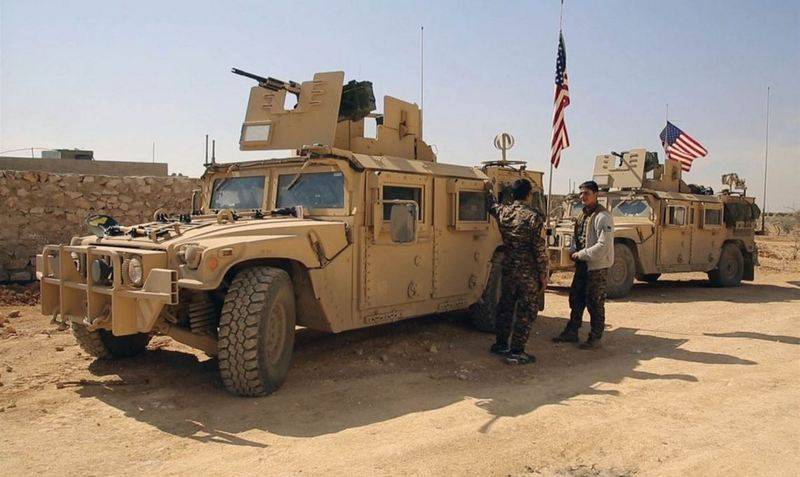 Yes, the international coalition is building new bases in Manbidzh, this is due to military plans ... Whether it is the US or French bases, we interact with it (the coalition), and not with the countries. In general, the construction of bases is in the north of Syria, especially in the east of the Euphrates
- said Zhilo.
According to the Kurdish representative, the IS * regained part of the forces thanks to the actions of the pro-Turkish forces in Afrin and the threat of an attack on Manbij and on other areas of northern Syria.
... Americans decide to leave or stay, we hope for our strength, the strength of our people and our fighters. The presence of a coalition led by the United States helps us to quickly fight against terrorists. But in coordination with the United States or not, we are ready to end the terrorists in the east of the Euphrates and in the north of Syria as a whole.
- added Zhilo, commenting on the latest statements of US President Donald Trump, who spoke about the imminent withdrawal of American forces from Syria.
Gilot stressed that the construction of military bases by the coalition in the north of Syria is part of the cooperation with the VTS, especially in the east of the Euphrates. Arab-Kurdish paramilitary units, in coordination with the international coalition, will dispose of new military bases, of which the most important one is that in Manbidzh this is the city, according to Zhilo, is the center of coordination of the coalition and the SDS.
Islamic state * (IG *) is a terrorist organization banned in Russia