Serial deliveries to the Russian army of the new self-propelled howitzer "Coalition-SV" can begin in the 2020 year after the completion of state tests, Interfax reports, citing an informed source.
Completion of state tests "Coalition" is expected by the end of 2019 - the beginning of 2020, followed by the adoption of
- he said.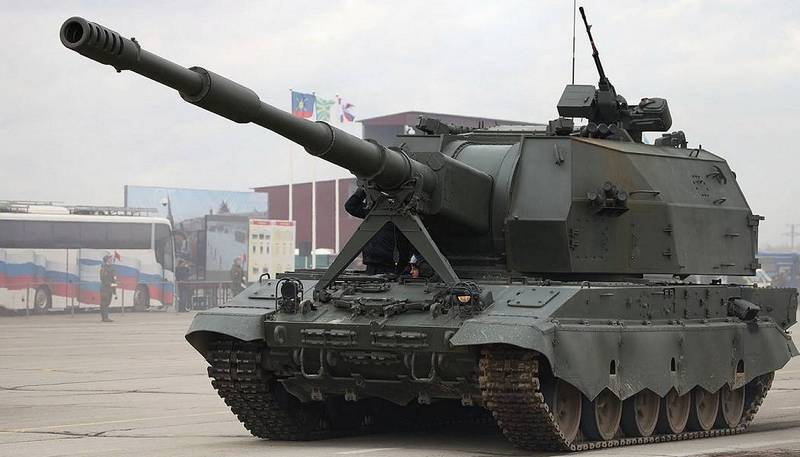 Within the framework of the "Coalition-SV" project, three products have been developed - self-propelled artillery on a tracked and wheeled chassis, as well as a loading and unloading machine. In this case, the loading machine has already passed state tests.
10 self-propelled howitzers "Coalition-SV" received on military tests First
tank
army (Moscow region).
"Coalition-SV" is intended for the destruction of command posts, communications centers, artillery and mortar batteries, armored vehicles, including tanks, anti-tank weapons, air defense and anti-missile defense systems, enemy manpower. The basis of firepower is the 2X88 152 mm caliber gun with a firing speed of more than 10 rounds per minute, which is higher than other artillery systems.
It is expected that the "Coalition-SV" will be equipped with separate artillery brigades.