Reports from representatives of the Indian energy market about plans to deepen energy cooperation with Iran forced a number of foreign countries to make critical statements to New Delhi. Statements by representatives of the Indian Ministry of Energy related to plans to increase approximately twice the volume of imports of Iranian oil.
It is planned that by the year 2019 India's daily volume of oil purchases from Iran will be about 396 thousand barrels. Today, India buys from Iran up to 206 thousand barrels per day. All Iranian oil purchased is shipped to Indian refineries.
The Indian authorities motivate their decision by the fact that Iran offers more favorable conditions for trade than other countries, including Saudi Arabia. At the same time, India stated that they understand the threat, which is expressed in the possibility of the United States returning anti-Iran sanctions.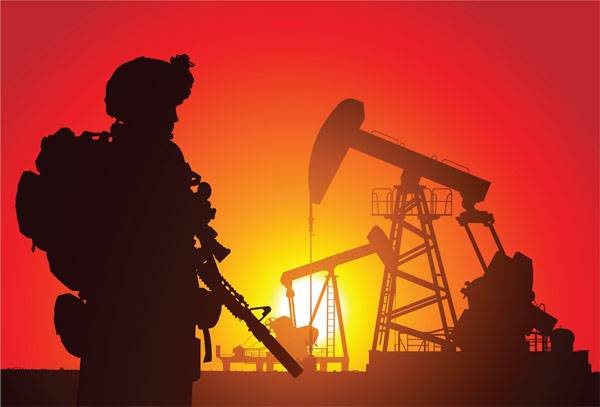 Tehran offers India oil "at a discount" in exchange for the fact that New Delhi is increasing its purchases. Today, India is the second largest trade partner of Iran after China in terms of crude oil purchases. At the same time, Iran itself for India is the third largest supplier of oil after Saudi Arabia and Iraq. If the partnership between New Delhi and Tehran deepens, it can at least intervene between these two countries in the Indian market.
India's oil minister, Dharmendra Pradhan, after meeting with his Iranian counterpart in New Delhi, said that India would be increasing the volume of purchases of Iranian oil by Indian refineries.
In Saudi Arabia, a problem arises: either to reduce the price of oil for the Indian market, or to try to put pressure on sanctions on Iran by connecting American partners. Recall that the United States previously declared its readiness to reconsider the nuclear deal with Tehran, which will automatically lead to a rollback to previous sanctions. For the abolition of the nuclear deal is actively advocating and Israel.