Divisions of the US National Guard today advanced towards the border with Mexico. The fact that the order to nominate several thousand US National Guard troops entered the army, said US Homeland Security Secretary Kirsten Nilsten and Pentagon chief James Mattis. It is noted that troops are being transferred to the southeast of the United States in connection with the "identified vulnerabilities on the US-Mexican border."
The transfer of troops is actually connected with the beginning of work on the construction of a "deaf" wall between the two states. In the administration of Trump they say that in order to protect the object under construction and those who are busy in construction, about 4 thousand troops will be additionally transferred.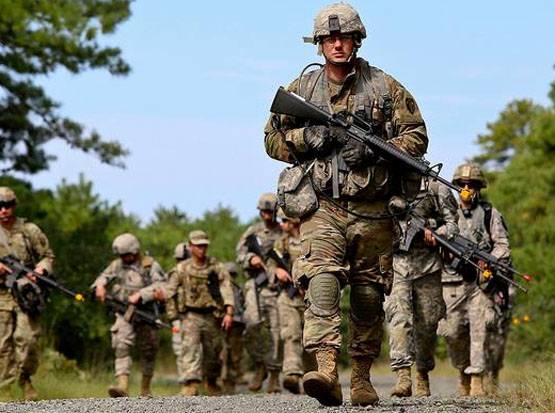 In the southeastern states, the United States expects that with the beginning of the construction of the Trump Wall, the flow of illegal immigrants from Mexico who enter the US even in pseudo-fuel tanks specially welded to trucks will increase significantly.
The first to the border with Mexico in the state of Texas were two companies of the National Guard with personnel up to 250 man, "in connection with the terrorist threat". Then in Texas they said that a parcel arrived with an explosive device from Mexico.