The Triumph C-400 anti-aircraft missile systems and the Pantsir-C1 anti-aircraft missile systems of the Central Military District (CER) for the first time reflected a massive missile attack by a conditional enemy at a tactical exercise held at the Ashuluk training ground in the Astrakhan region, the performing duties of the Head of the Air Defense Directorate of the 14 Army of the Air Force and Air Defense of the District, Colonel Gennady Schlag.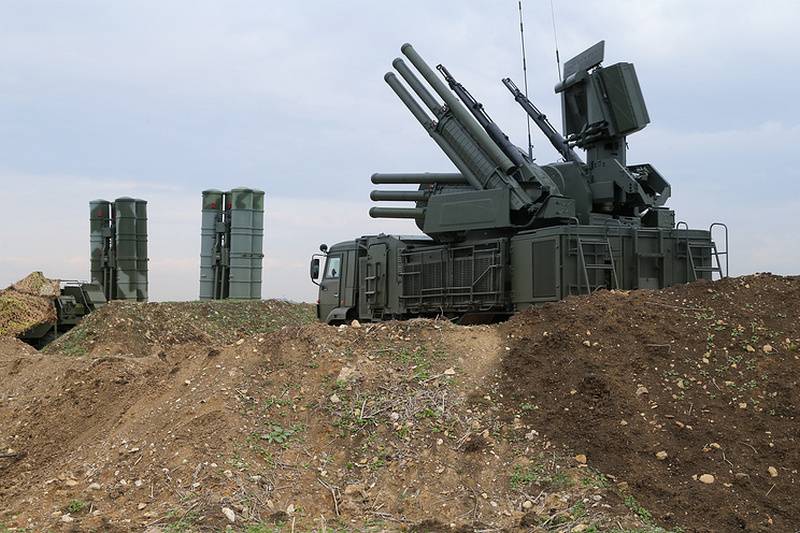 As part of the exercise, long-range air defense weapons C-400 were first combined into a single system with the Pantsir-C1 short-range complex. Under the leadership of one commander, they took up combat duty and managed to repel two massive missile strikes.
- he said.
C-400 calculations destroyed targets that simulated high-speed ballistic missiles, while Pantsir-S1 simultaneously destroyed low-altitude and small-sized targets, such as cruise missiles and assault enemy unmanned aerial vehicles, in an automated mode.
Together, the tandem forms a multilayered defense system, and even more so under the leadership of one commander
- said the colonel
The press service of the district added that the experiment was considered successful.
All targets were promptly detected, escorted and destroyed. The exercise was attended by representatives of defense plants.
- TASS leads the words of Gennady Schlag