Algeria began manufacturing wheeled self-propelled guns on the chassis of German three-axle off-road trucks Mercedes-Benz Zetros 2733A, reports
Rossiyskaya Gazeta
.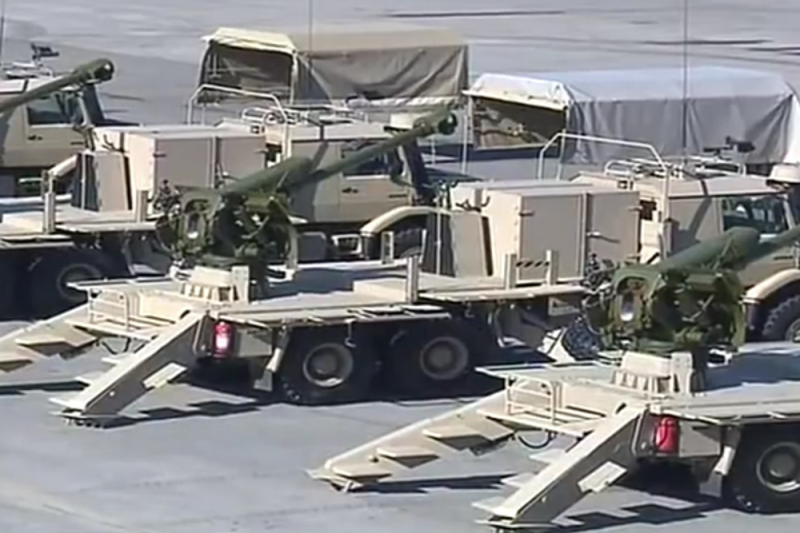 On the loading platform of the all-terrain vehicle, the towed Soviet 122-mm howitzer D-30 is installed. The combat capabilities of the installation significantly increase modern communications and navigation systems.
In addition, "the Algerian army is actively using German-made vehicles; in addition to the Mercedes-Benz Zetros, which use the MT-12 Rapier for the anti-tank guns and the BM-21 Grad rocket launcher systems, other German-made vehicles are in service: they have paired 23-mm anti-aircraft guns on them -23-2, large-caliber machine guns "Utes", says the material.
The advantages of this technical solution include relatively low production costs and greater mobility compared to the ACS on a tracked chassis.
Mercedes-Benz Zetros 2733A has a mass of 27 tons, engine power - 326 hp and speed - up to 89 km / h.
Howitzer D-30 fire rate - up to 8 rounds per minute. Ammunition - 40 shells. Gun weight - 3000 kg. Calculation - 6 people. The maximum firing range is 15,3 km.