During the fighting under Damascus, the T-72М1 with the so-called "corner protection", which was developed and implemented by the military personnel of the elite 105-th brigade of the Syrian Republican Guard, reported well
Rossiyskaya Gazeta
.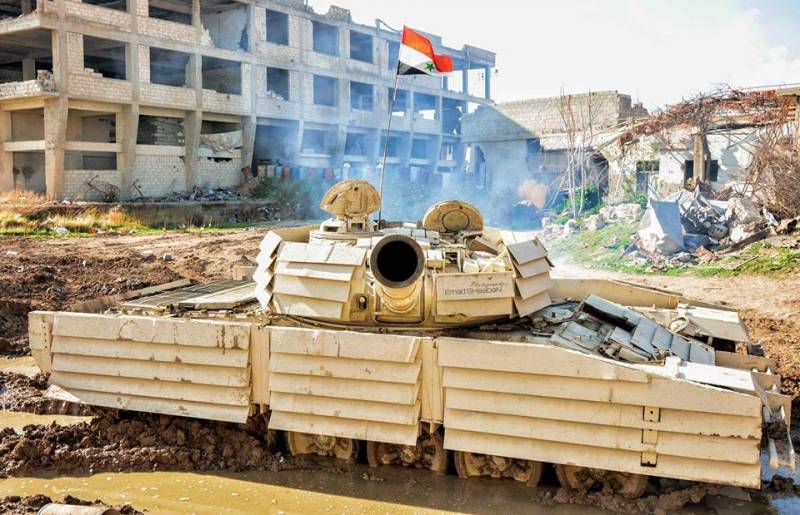 "Despite the fact that these combat vehicles had previously actively participated in military operations, some foreign military experts doubted that such additional armor could effectively counteract anti-tank ammunition. In addition, it was suggested that after intensive maneuvering in dense buildings, the "body kit from the corners" would hardly be able to remain in working order, "the author writes.
But, as it turned out, the T-72M1 was successfully tested by battle - there were no reports of their losses. There were no problems with the protection. Thanks to the powerful ram
Tanks
with "corner armor" quite durable fences were quite successfully destroyed.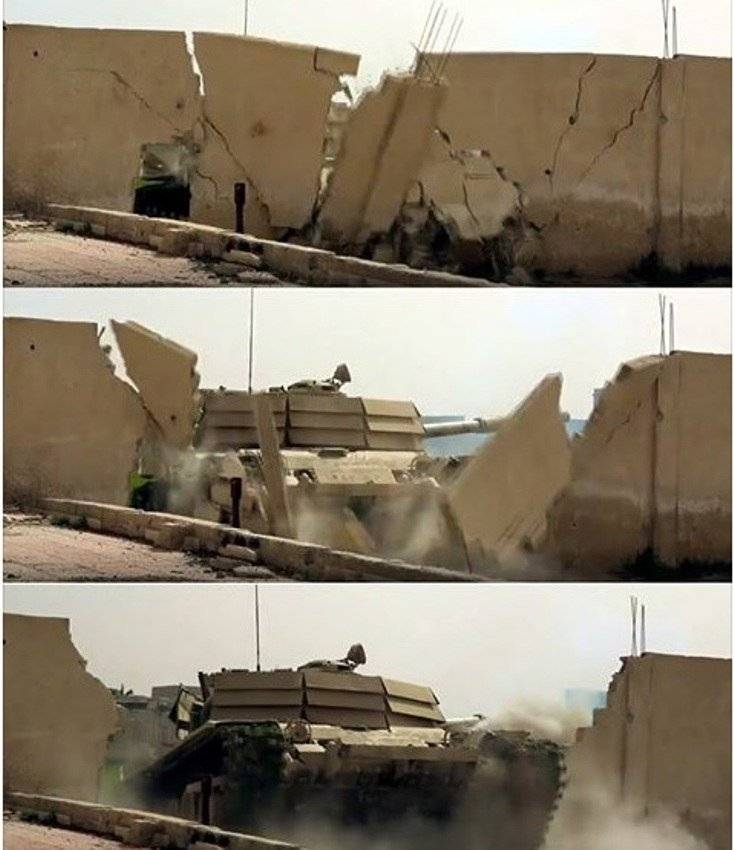 The command of the 105 Brigade also successfully used the modified Shilka ZSU-23-4 ZSU-1-XNUMX anti-aircraft self-propelled guns, which were able to use unguided missiles, during the operation in Eastern Gute. The offensive tanks, in addition, supported and upgraded BMP-XNUMX.