Russian corvettes of the 20386 project will be equipped with combat drones - underwater, surface and air, which will allow them to distance themselves as much as possible from direct contact with opponents, according to
News
.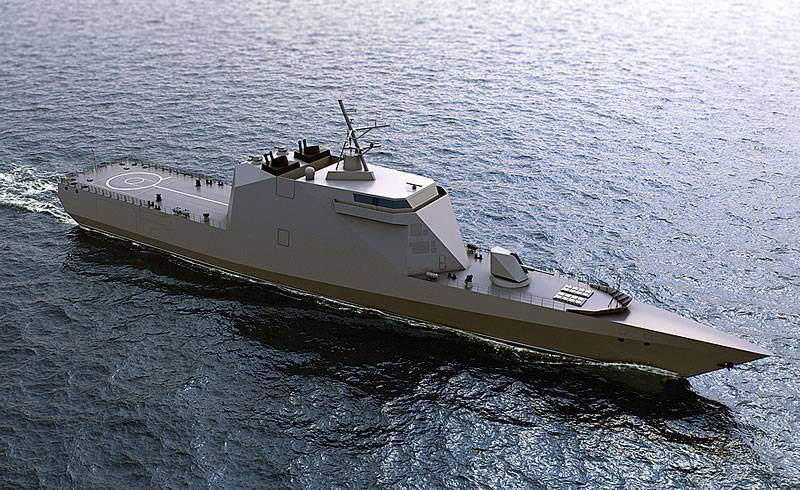 It is planned to use underwater, surface and aircraft for various purposes. Equipping the 20386 project's corvettes with drones solves very specific operational-tactical tasks. It is possible to use not only marine robots. Unmanned aerial vehicles with detection tools expand the capabilities of the ship for lighting the air and surface situations, and, if necessary, for target designation. At the same time drones can be located at a considerable distance from the carrier. The possibilities of electronic warfare can also reach a new level,
told the general director of the Central Marine Design Bureau "Almaz" Alexander Shlyahtenko.
According to him, container control modules for mine defense can be used to combat mines on corvettes of the 20386 project.
They will consist of uninhabited underwater vehicles for detecting and neutralizing the threat of mines,
added the CEO.
"Daring" - the first ship of project 20386 - was laid down in the fall of 2016 at the Severnaya Verf shipyard. Corvette occupies a niche between an ordinary patrol ship and a frigate, and in its capabilities is not inferior to a destroyer. The ship's mission is to "protect maritime communications within the 200-mile economic zone and counteract the ships of a potential adversary at any distance from the Russian bases
fleet
". In addition, the crew solves air defense tasks, searches for and destroys enemy submarines, provides fire support for landing operations. Shock missions will be solved with the help of cruise missiles and torpedoes.
A ship with a gas turbine installation must reach speeds up to 32 nodes and without entering the port will be able to pass up to 5 thousand miles. Autonomy - 30 days.