Russian experts have finished the Pantsir-С1 ZRPK following its use in Syria, reports
RIA News
the message of the commander of the air defense and missile defense of Viktor Gumyonny.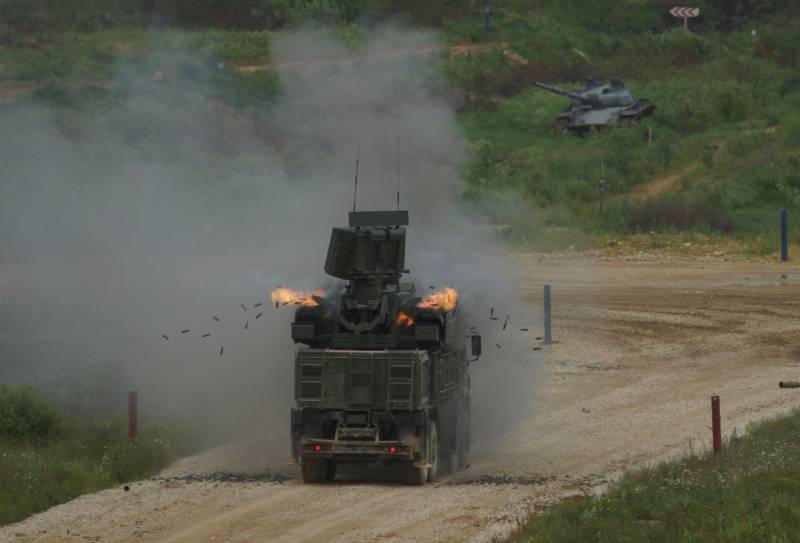 A striking example of the successful work of our defense industry to account for the experience of hostilities in Syria is the refinement of the Pantsir complex. As a result, the complex became capable of destroying not only airplanes and UAVs, but also missiles with which the terrorists periodically tried to fire at the Khmeymim airbase,
told the Humane.
He noted that all samples of weapons and military equipment of air defense, used in Syria, "confirmed in practice the specified tactical and technical characteristics, high reliability and proved the possibility and convenience of maintenance in difficult climatic conditions."
OPK specialists clarified the list of maintenance measures and modifications of existing samples.
weapons
and technology. As a result, their reliability increased by at least 15 percent, the commander added.
Recall ZRPK 96K6 "Pantsir-С1" - ground-based anti-aircraft missile-gun complex, developed by the Tula Instrument Design Bureau (includes NPO "High-precision complexes"). The ZRPK is intended "for close cover of military and civilian objects, including long-range air defense systems, from all modern and prospective means of air attack," can also cover protected objects from ground and surface threats.