Experts of The National Interest magazine compared the Russian strategic bomber Tu-160 with its American "competitor" B-1B "Lancer".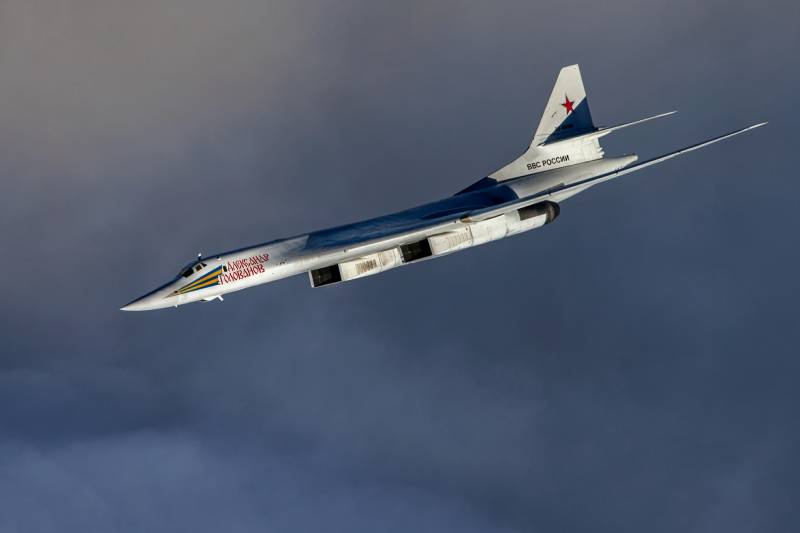 The publication notes that "the planes are very similar in appearance, their roles are also basically the same," but at the same time, the bombers are somewhat different from each other.
"The B-1B operates at low altitude and barely develops Mach 1,25 speed. In this regard, the bomber can not fly over the ground with a powerful air defense. However, the aircraft can receive radar images of objects on the ground and use high-precision
weapon
"- leads the article
RIA News
.
In addition, a few years ago (since the beginning of the operation in Iraq), the sighting-suspended container Sniper XR was added to the aircraft.
Russian Tu-160, experts say, is bigger and faster.
In addition, "Tu-160 has a maximum take-off mass of 272 thousands of kilograms and develops speed more than 2.05 Mach, while the American bomber is able to take off if its weight does not exceed about 216 thousand kilograms," the article says.
The magazine indicates that the Tu-160 "is traditionally armed with X-55 long-range cruise missiles," and is capable of carrying 12 such missiles. However, in Syria, the aircraft "involved a deep modification of the X-555 and barely noticeable for the X-101 radar," he also "has a X-102 cruise missile with a thermonuclear warhead."
The Tu-160 is one of the most powerful combat vehicles in the world with variable wing geometry. In 2015, the decision was announced to resume the production of missile carriers at the Kazan Aviation Plant. At the end of last year, the new aircraft was transferred from the final assembly shop to the company's flight test station. Thanks to modernization, the strategy's efficiency should increase by 60%.