It became known that on the night of Friday, April 6, a helicopter of the Italian Navy crashed in the "Calm Sea" maneuvers. On board the Bell SH 212 helicopter, which was part of
aviation
wing of the Italian Navy's Comandante Borsini, there were five people. At the moment, it is known about the death of one of the Italian troops.
It is stated that Andrea Fazio (the name of the serviceman) died already after he and the other servicemen had been raised from the surface of the Mediterranean Sea, into which the helicopter had fallen.
From the statement of the press service of the Italian Navy:
Andrea Fazio died during resuscitation.
Bell 212 is a multipurpose helicopter manufactured by the American company Bell and the Italian Agusta.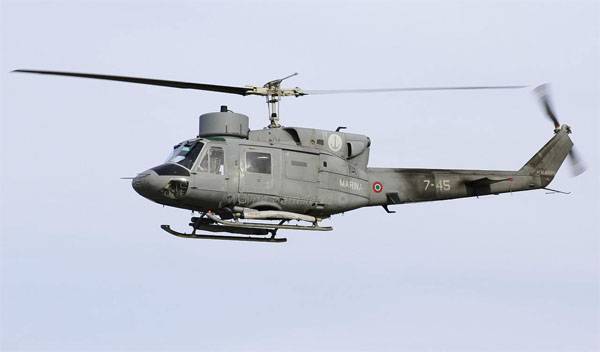 Helicopters of this type have been operating in the armed forces of NATO countries for exactly 50 years. The start of operation was laid in 1968 year. Passenger capacity of the helicopter - 8 people.
On the causes of the crash of the helicopter of the Italian Navy is not reported. On the "Comandante Borsini" arrived a commission from among the representatives of the Ministry of Defense.