Donald Trump instructed the US trade representative to explore the possibility of raising duties on Chinese goods by $ 100 billion, reports
RIA News
.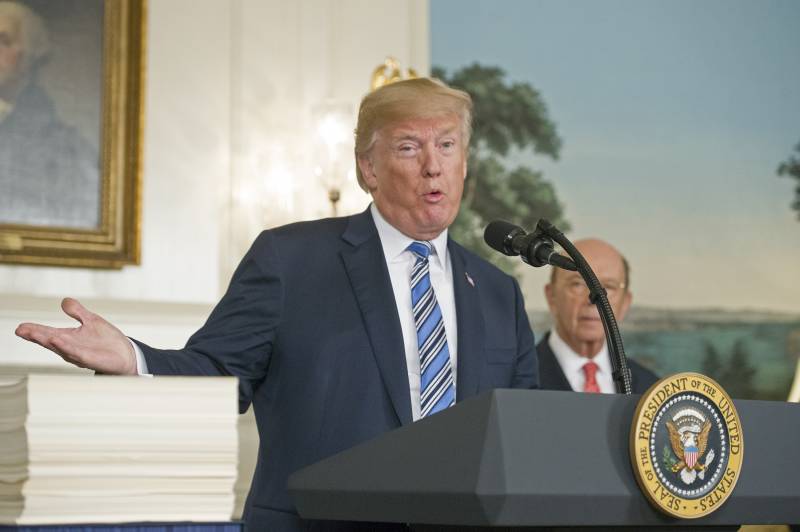 Earlier, the US authorities decided to increase the duties on goods from the PRC by $ 50 billion in connection with the "violation by the Chinese side of intellectual rights to American products." In Beijing, announced the response to the same amount.
As Trump explained, Washington can take such measures against the backdrop of "unjust China's response."
Despite these actions, the United States is still ready for further discussions in support of our commitment to achieving free, fair and reciprocal trade and the protection of technology and intellectual property of American companies and the American people,
said in a presidential statement.
He also instructed the Minister of Agriculture "to use his broad powers to implement a plan to protect American farmers and agricultural interests."
The US tariff plan is based on section 301 of the Trade Act of 1974 of the year, which has already been the subject of litigation at the WTO. Then the trade organization noted that "economically strong states should not threaten the economies of other countries with their unilateral actions." The WTO also added that "US trade law complies with the rules of the World Trade Organization, since the United States explicitly, officially, repeatedly and unconditionally," confirmed that they would introduce duties only based on the results of discussions in the WTO.