Departmental edition of the Ministry of Defense
"A red star"
reports that experts of the Organization for the Prohibition of Chemical
weapons
(OPCW) in Russia was inspected. This inspection draws attention to itself in connection with recent events, when official London continues baseless accusations against the Russian Federation in the case of allegedly poisoning the spy Skrypal and his daughter in Salisbury.
The inspection team, as noted, included experts from the technical secretariat of the Organization for the Prohibition of Chemical Weapons. The Ministry of Defense does not report which objects were checked by this commission in Russia. It can be assumed that this is one of the enterprises where work on the destruction of the last volumes of the chemical weapons arsenal in the Russian Federation was completed.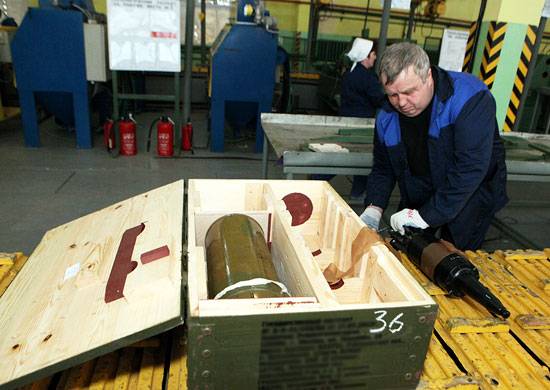 However, there is no evidence that the OPCW inspects facilities, for example, in the United States or Britain? Recall that it was with the United States that Russia signed at one time an agreement on the disposal of chemical weapons. Russia has fully fulfilled its obligations, while the United States still maintains an impressive arsenal of chemical weapons. At the same time, Washington is sending excuses from the series: "We do not have the funds for this yet." Is this with a military budget of 700 billion dollars? ..
By the way, if the OPCW inspects facilities in Russia, then why did the commission of this organization for a whole year since the incident in Syrian Khan-Sheikhoun never bothered to get to this city? On the other hand, they blamed the "Assad regime" and the SAR government forces with lightning speed - exactly the same as today London unfoundedly blames Russia on the situation with the Crypts.