A photo of the Chinese fighter J-10 appeared on the web, equipped with a Chinese-made thrust vectoring engine; Judging by the photos, this technology could be borrowed from Russia, writes the publication Defense News.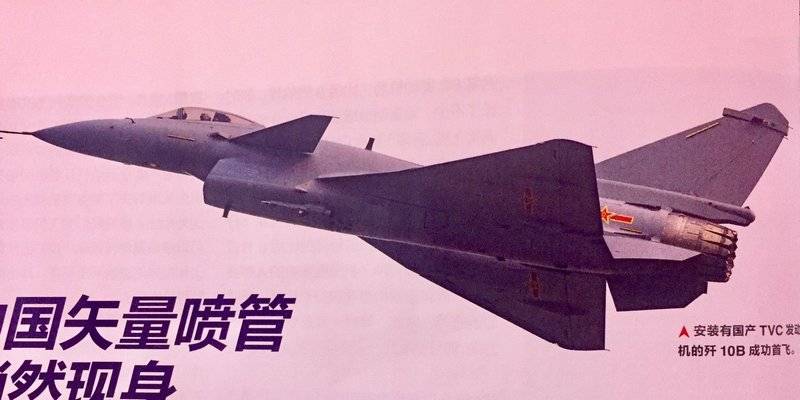 The J-10C fighter in the photo is equipped with a modified Chinese-made Shenhang-Liming WS-10 Taihang turbofan engine exhaust nozzle. This is a thrust vectoring engine that significantly improves aircraft maneuverability.
The publication writes that such engines existed until now only in two countries - the United States, where they stand on the F-22, and Russia, where they are used on the Su-30 / 35.
Now, similar engine, apparently, appeared in China. Assumptions about its possible development in China sounded long ago. It was also reported that for the first time J-10C was tested with this engine at the end of the 2017 of the year. So far, experts say, the engine is being tested on a J-10C so that in the future it can be used for the stealth fighter J-20. On serial J-10C, used by the Chinese army, are Russian engines AL-31, leads "Look" opinion Defense News
Judging by the photo published in the web, China borrowed precisely the Russian version of the engine (with axisymmetric deflection of the nozzle). The United States has a fundamentally different version of the design of an engine thrust nozzle with thrust vectoring (with thrust deviation in the vertical plane). Thus, Chinese developers are close to actually stealing another extremely important military technology from Russia, the newspaper writes