With a majority of votes, the Verkhovna Rada today eliminated such a concept as the Airborne Forces. 236 with votes "for" the Ukrainian parliament supported the bill that the abbreviations of the Airborne Forces in the Ukrainian armed forces should not remain. How do the "necessity" of the name change is explained in the Ministry of Defense of the Maidan State?
The explanatory note to the draft law, which was developed in the depths of the Ministry of Defense of Ukraine, states that the abbreviation of the Airborne Forces is unacceptable for the country in connection with the "occupation by the Russian Armed Forces of part of the territory of Ukraine".
Further, the Defense Ministry of Ukraine is trying to declare that the liquidation of the name of the Airborne Forces is also supported by the Ukrainian military:
The actions of Russia caused a negative among the personnel and the veterans of the paratroopers to the name of the Airborne Forces (highly mobile airborne troops and airborne troops). The attributes of the aggressor country should not be repeated. Considering the above, it is considered expedient to change the name of the highly mobile assault troops of the Armed Forces of Ukraine to the Landing Assault Forces of the Armed Forces of Ukraine.
Thus, in Ukraine, the Airborne Forces are transformed into DSB.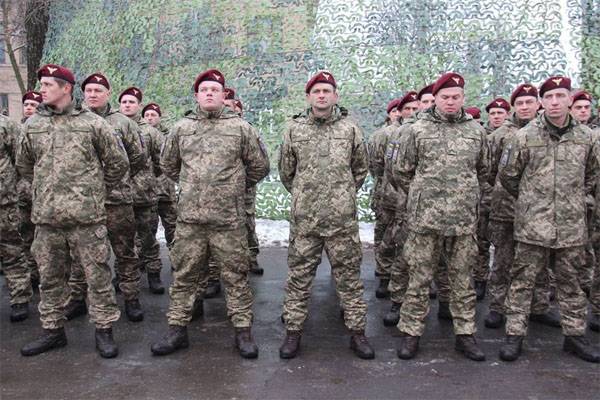 We will remind that earlier Poroshenko canceled the main attribute of paratroopers - blue takes. Instead, on the Ukrainian paratroopers - takes a brown-burgundy color.