The Minister of Defense of Ukraine Stepan Poltorak compared the "anti-terrorist operation" in the Donbas with the war of Russia with the terrorists in Chechnya.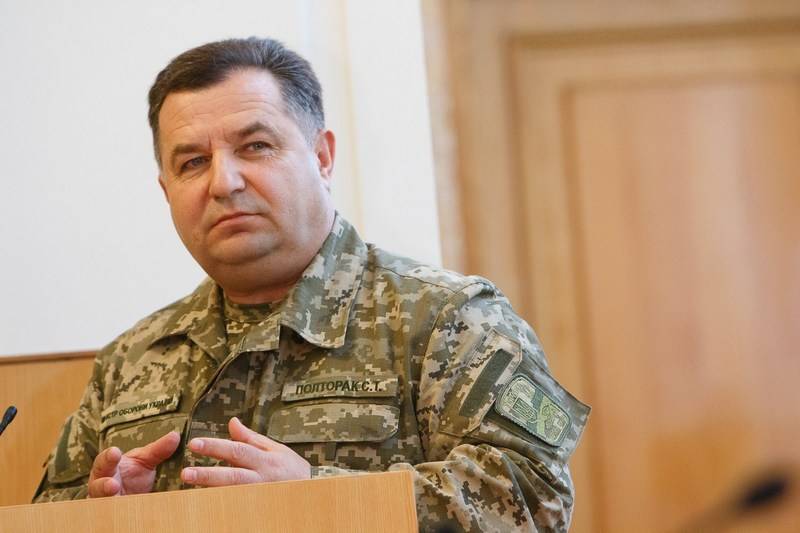 We do not plan to conduct large-scale offensive actions and to seize territory in the same way as Russia did in Chechnya, destroying thousands of civilians. Ukraine is a civilized country, and in a civilized way will solve the problem of the return of all the territories occupied by the invader
- quotes the "Government Courier" Poltorak.
According to him, the law on the "reintegration" of Donbass will help Kiev to regain control over the territory.
He creates the prerequisites for the return of the occupied Donbass. This law ensures the effective holding of our positions, without giving the enemy a chance to seize new territories. And he contributes to the preparation of the liberation of Ukrainian lands
- the minister said.
Earlier on Thursday Poroshenko called the completion date of the "ATO" in the Donbass. At the same time, he said that the war continues, and "will end in our victory." On January 18, the Verkhovna Rada of Ukraine adopted a law on the "reintegration" of Donbass. According to him, the territories of Donbass not controlled by Kiev are recognized as "occupied". Russia in the bill appears as an "aggressor country", reports "Vzglyad"