Completed the formation of a consolidated environmental unit, which this year will continue to work on Wrangel Island, reports
press office
Eastern District.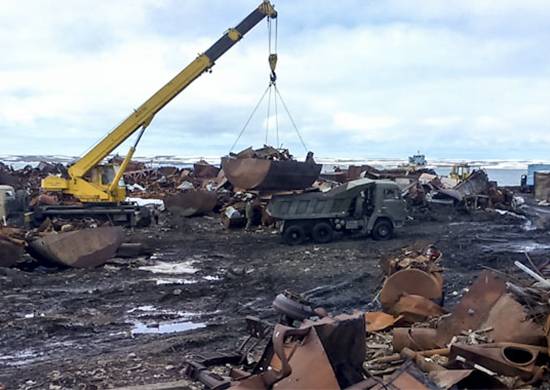 Compared with the previous year, the size of the unit is increased by 30%. Work on the island will begin in June and will last until the end of October.
This year, for the first time, work will be carried out on Wrangel Island in the area of ​​Doubtful Bay and the former Starfield airfield. It is planned to collect and export by vessels of outside organizations about 2,5 thousands of metal barrels with a total weight of more than 320 tons. In addition, for the county's environmental unit, pressing about 300 tons of empty metal barrels, which will be exported in 2019, is scheduled.
says release.
It is also planned to carry out the recultivation of about 5-hectares of land, cleared of various debris.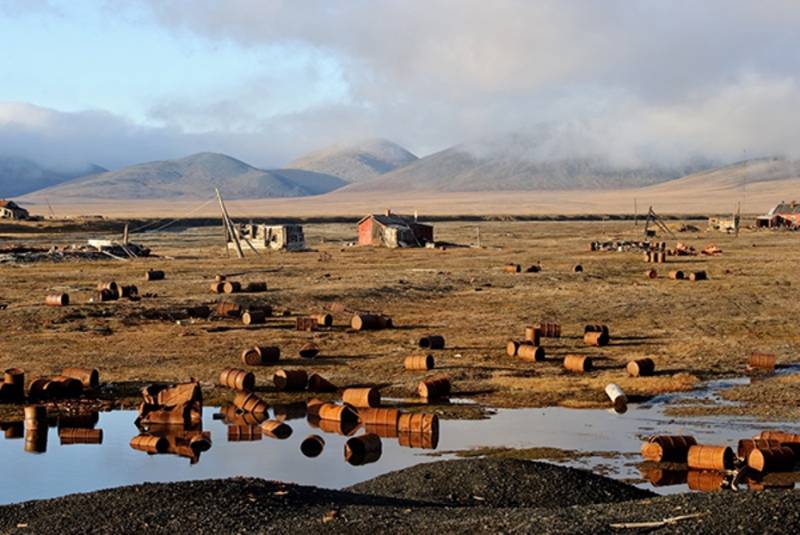 It is reported that "a bulldozer, modern cranes with a lifting capacity of 25 and 40 tons, scrap trucks with a crane manipulator on the basis of the KamAZ vehicle, dump trucks, crawler conveyors, a tanker to collect fuel from barrels will be involved for the assigned tasks."
In addition, two new baling presses for pressing the PP-250 metal will be transported to the island.
Wrangel Island is located in the Arctic Ocean between the East Siberian and Chukchi seas. Administratively it refers to the Iultinsky district of the Chukotka Autonomous Region. Named in honor of the Russian navigator and statesman of the XIX century Ferdinand Petrovich Wrangel.