A special armored car "Gorets-M" was an indispensable participant in various military exhibitions held in the territory of the Russian Federation, and each time the car attracted the attention of security forces, writes
Messenger of Mordovia
.
The creators of "Highlander" are constantly improving their offspring. So the car looked on the forum "Army-2015".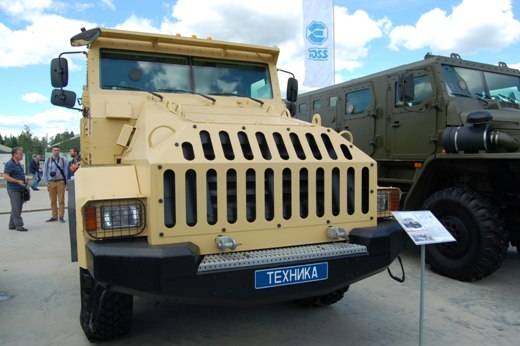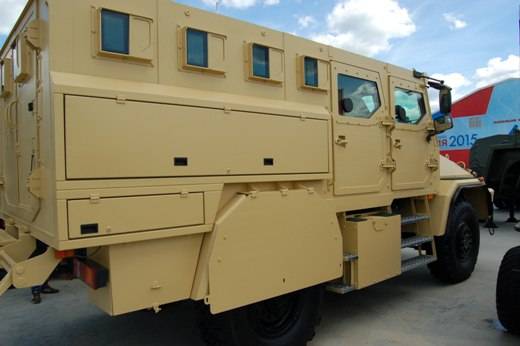 And so - on the Army-2016 forum.
The armored car has 5 protection class and ensures the safety of personnel from small fire
weapons
and the damaging factors of explosive devices.
It is noted that "the armor withstands the hit of 7,62-mm steel non-reinforced reinforced bullets of the SVD sniper rifle and the PKM machine-gun and thermo-strengthened AKM machine gun, as well as the explosion of 2 kg of trotyl under the wheels or bottom. Personnel are placed in seats that can reduce the effects of explosions.
The weight of the armored car is about 12 tons, the maximum speed is 100 km / h, its capacity is up to 10 people.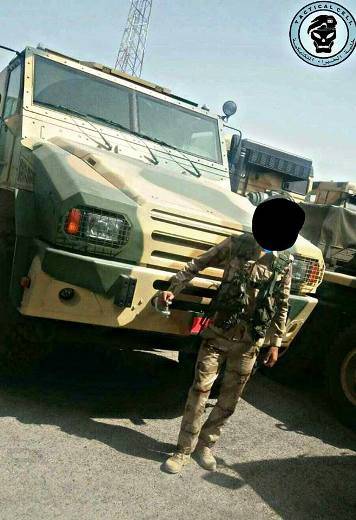 Recently, a batch of such armored vehicles purchased Iraq. In addition, the security agencies of Mexico became interested in the car, where the "Gorets-M" was undergoing difficult tests.