During the demonstration of the Kharkiv repair-evacuation machine BRET-84 "Athlete" a strange tank got into the camera lens, which was already called the Ukrainian "Black Eagle", reports
Messenger of Mordovia
.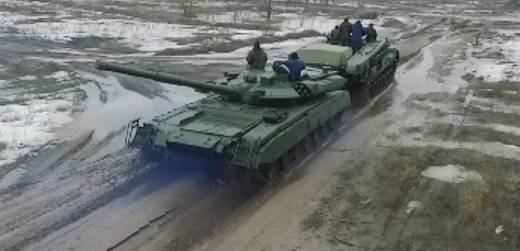 "In fact, we have a terrible mutant from the development of almost twenty years ago. With an incomprehensible goal, the Kharkiv citizens crossed the corps of a heavy infantry fighting vehicle, BMT-72, with a turret from the T-72-120, "writes publication author Dmitry Lemeshko.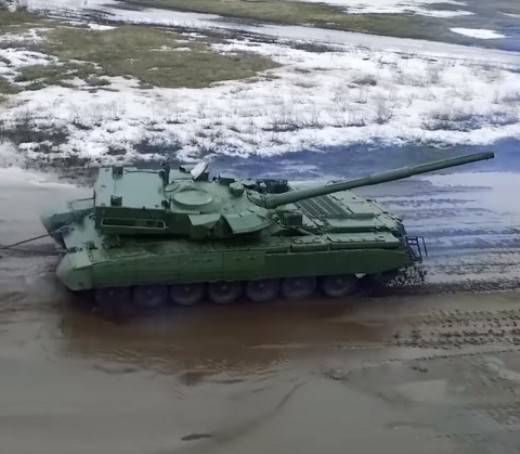 It is seen that, compared with the usual T-72, the chassis is extended by one roller. This is done "to increase the internal volume that was used to accommodate the landing of an 5 man," explains the author. Landing hatches are behind the tower, in front of the engine compartment.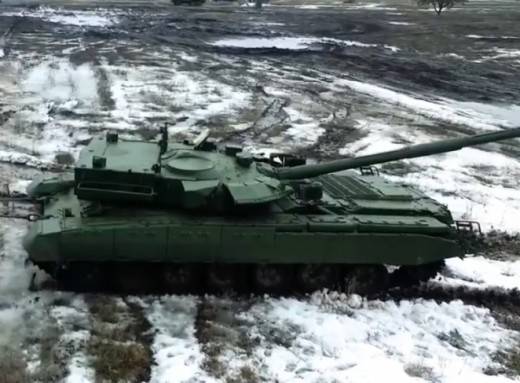 The publication notes that the T-72-120 was created under NATO standards: "they installed an 120-mm smooth-bore gun with unitary loading on it, in a niche that was welded to the rear of the tower, mounted an automatic loader on the 22 shot." The car was widely advertised at international exhibitions, but nobody bought it.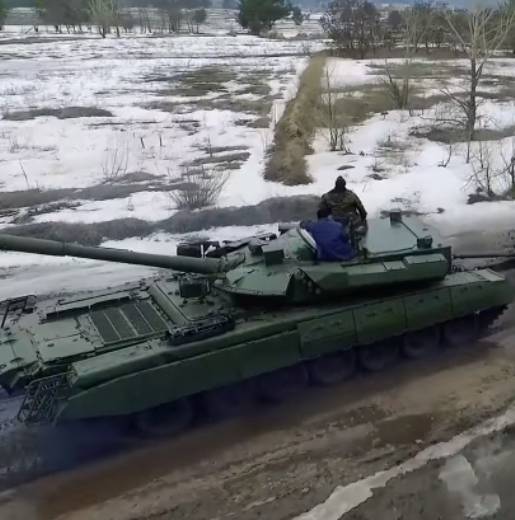 "The resuscitation of these two armored" dead "is surprising. It is completely incomprehensible why this is done. The hull and the tower cannot work together. So, because of the large niche at the forward turn of the gun barrel, the landing hatches are now closed, and all meaning is lost in them. In addition, it is clear that the remote-controlled anti-aircraft gun has been removed from the commander's hatch, "the article says.
Lemeshko suggests that the mutant tank is most likely a mock-up "from what it was." And in this case, his goal is extremely simple - participation in the Atlet BREM-84 show, which, in turn, is called new, but was adopted in 2008 year.