The new TV7-117CT turboprop engine, developed by the ODK-Klimov company in St. Petersburg for the promising IL-112В transport aircraft and the Il-114-300 passenger aircraft, has successfully passed bench tests and the first flight stage, reports N + 1 portal referring to the company. Now the developers are waiting for permission to flight tests of the power plant on the flight model IL-112В. This will be the first flight of the aircraft and the first flight of the TV7-117CT on the IL-112В.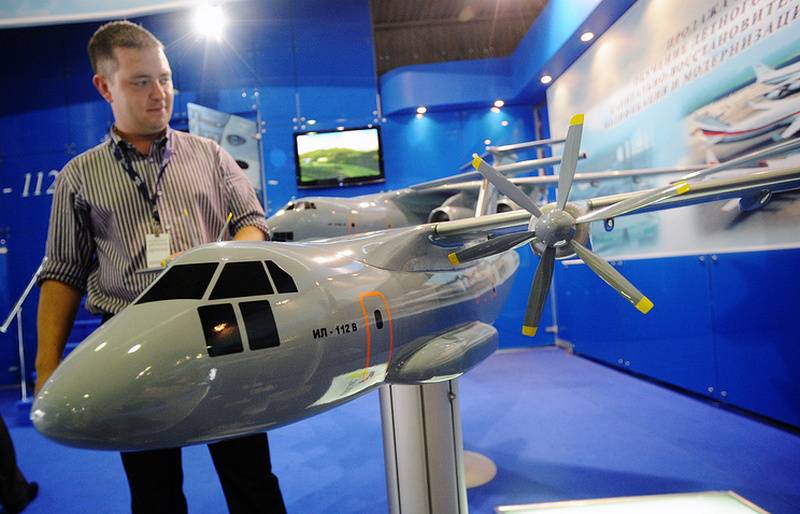 The TV7-117CT engine is part of the TB7-117 turboprop family. Its development has been carried out since 2014 of the year as part of a larger-scale IL-112В project, ordered by the Russian Ministry of Defense. Compared with the base engine of the TV7-117ST family, the take-off power increased by 350 horsepower. This figure is now three thousand horsepower. In addition, the power plant in an emergency can produce up to 3,6 thousands of horsepower.
Currently, ODK-Klimov is carrying out life tests of the TV7-117CT engine, and is also engaged in flight tests of the power plant. These checks are carried out in the Moscow Central Aerohydrodynamic Institute named after Zhukovsky on the basis of the flying laboratory IL-76LL. The aircraft of the same type is used for flight tests of another promising Russian engine PD-14, created by the United Engine Corporation for the passenger aircraft MC-21. As expected, development work on the TV7-117CT project will be completed in the 2020 year.
The development of the IL-112В transporter is carried out under a contract of the Russian Ministry of Defense with 2014. The new aircraft will have to replace outdated An-26 transporters as part of the VKS of Russia. The military plans to purchase 62 new aircraft before the 2020 year. The transporter will be used for the transportation and landing of light equipment, cargoes and fighters. As expected, the aircraft will be able to reach speeds of up to 550 kilometers per hour and fly thousands of kilometers to 3,4.
IL-112V will be able to take off from the runways no longer than 900 meters. IL-112V mileage when landing will be about 600 meters. The design of the transport was carried out from 1990-s and was suspended in 2011.