Modernization of weapons on submarines project 949A "Antey" will not lead to a significant increase in the ability to defeat enemy aircraft carrier forces, leads
Lenta.ru report
opinion of Doctor of Military Sciences, Deputy President of the Russian Academy of Rocket and Artillery Sciences, Captain First Rank Konstantin Sivkov.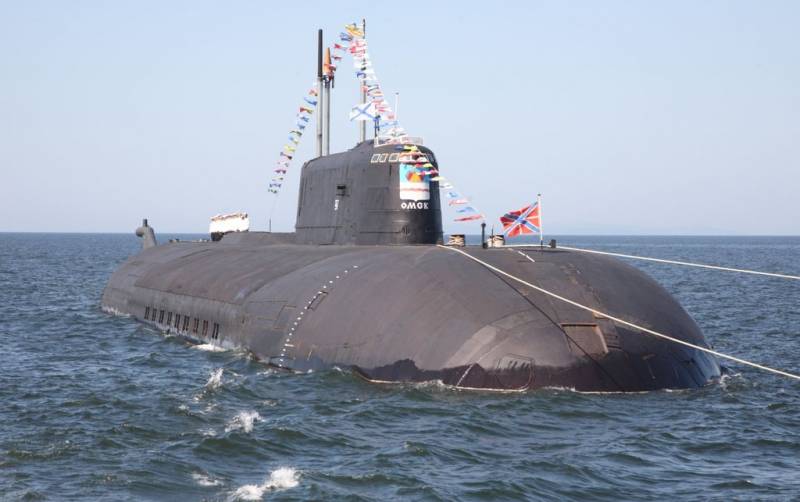 The modernization gave a significant increase in compliance with modern conditions of combat use, mainly due to the universalization of missile weapons, as well as an increase in the ammunition load by three times. However, the increase in the effectiveness of the main task of "Antey" - the defeat of the enemy aircraft carrier forces - turned out to be a relatively modest, disproportionate increase in the number of anti-ship anti-ship missiles,
noted Sivkov.
According to him, such a small increase is due to the fact that the Onyx anti-ship missiles have a shorter firing range (according to open press data), which is almost equal to the latest modifications of the short-range Garpun and X-35 260-280 missiles.
Obviously, this is unacceptably low for the fight against aircraft carrier units. In addition, a significantly smaller warhead of Onyx requires approximately one and a half times more hits to destroy an aircraft carrier, which significantly reduces the combat effectiveness of the modernized Antey,
said the expert.
On the other hand, according to Sivkov, "there is reason to expect that the Onyx missiles for the" main customer "have a significantly longer firing range than is declared."
Earlier, the Russian Ministry of Defense reported that the Russian nuclear submarines of the 949A project will be upgraded to 949AM with the replacement of the main Granit missile system with Onyx and Caliber.