One of the architects of the SDI program, known in 80 as "star wars," a specialist in international relations, an honorary professor at Boston University, Angelo Codevilla, called tools that would help the United States significantly reduce the threat from Russia's newest
weapons
.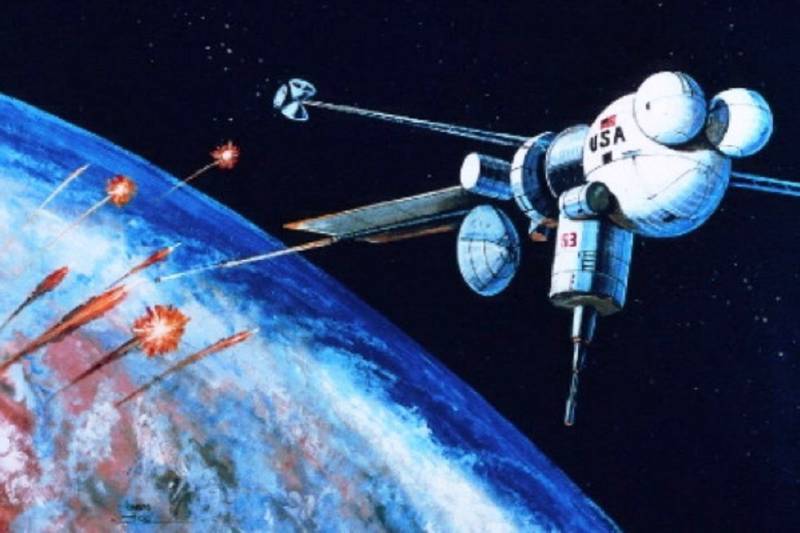 "To counteract the latest Russian and Chinese weapons, it does not make sense to fully reproduce SDI, which is now obsolete, but some of its elements have not lost their relevance today, so the US military should pay particular attention to them," the professor said.
Lenta.ru report
.
He believes that two orbital-based systems will be able to withstand the latest Russian missiles: "optical sensors detecting ground launches and lasers that destroy missiles"
The expert emphasizes that these systems "will allow the intercept of a ballistic missile exclusively on takeoff (that is, before the split head with the individual guidance units detaches from the carrier)."
According to him, "such a laser was ready to launch in the USA in 1978 year, and by now such technologies have advanced far ahead." It is from space that the easiest way to destroy a rocket taking off - the laser beam is not refracted there, as in the atmosphere.
For detecting an early launch, Codevilla considers "systems like the SBIRS (Space-Based Infrared System) as part of a group in low earth orbit (i.e. SBIRS Low)" effective. Work on the relevant project in the United States was frozen back in 1972 (only SBIRS High elements are currently deployed).
"By means of space-based, currently available to the United States, it is almost impossible to intercept flying hypersonic drones. Today, eliminating the threat of such weapons can only be done by destroying the enemy's corresponding launch pads, "Codeville concludes.