Trump's dismissed presidential adviser on national security issues, Herbert McMaster, has fiercely criticized Russia. The anti-Russian attacks by an American retired official allowed themselves in a "farewell speech", after which the adviser's seat passes to John Bolton, who, to put it mildly, is not much sympathized with the Russian Federation.
McMaster has declared that Russia is a "disturber of world peace," which is expressed in "destabilization of the situation by various means."
From the statement to the representatives of the Baltic States now from the ex-adviser at the so-called Baltic Summit of the Atlantic Council (published on
Online
White House):
In 1940, the Soviet Union invaded the lands of your peoples. Then the head of the US Department of State Wells published his famous declaration. He wrote that the American people opposed any form of intervention by one state, no matter how strong it was, in other states, even if they were weaker.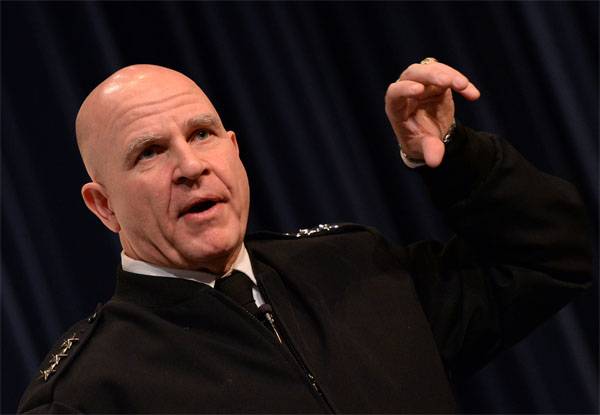 How these words, however, accurately convey what the US has repeatedly resorted to in its
stories
...
McMaster:
Russia today is using a hybrid war - a pernicious form of aggression, combining political, economic, informational and cyber-attacks against sovereign countries. Russia uses complex strategies to achieve goals. Tactics include the invasion of social networks, the spread of propaganda, subversion, espionage.
And again, word for word - about the technologies of the United States themselves ...
McMaster:
Russia arrogantly and improbably denies its actions. We have not paid attention to this for a long time. The Kremlin's confidence has grown as its agents carry out constant campaigns against the undermining of our self-confidence and confidence in each other. Last month, Russia used a warfare agent in an attempted murder. Poison threatened the lives of more than 130 people, including children. This is the first chemical attack in Europe since the Second World War. And she was subjected to the United Kingdom.
Then, clearly offended by his former boss for resigning, MacMaster talks about the "terrible Russian hackers" and that "you need to help Putin understand his serious mistake."