In the British media, referring to the "secret" reports of the special services, it is stated that the latter allegedly determined "exactly the place" for the production of the Novice gas in the territory of Russia. Apparently, the reports are so secret that the secret services immediately shared them with the British press ...
At the same time, familiar terms used in the media of the United Kingdom attract attention. This is the term "probably", which has now been replaced by the phrase "with the overwhelming probability". What is the "overwhelming proportion of probability" is a big question, apparently, for the British media themselves, who still leave a loophole for themselves, so that they can later wash their hands. Like the very tweet of the British Cabinet, where Johnson claimed that the "Newbie" is produced in Russia. As you know, this tweet was removed after the statement of the head of the laboratory Porton-Down that the laboratory specialists did not have evidence of poison production in Russia.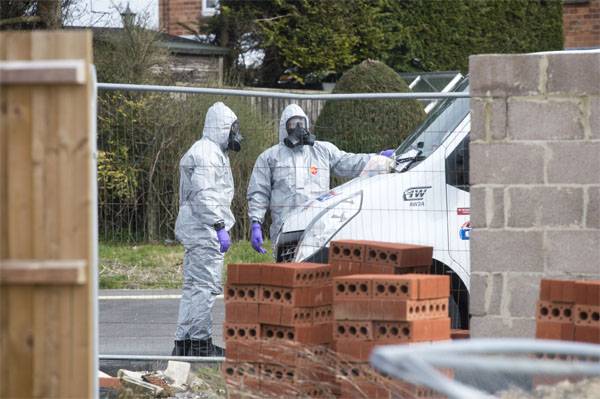 In the British media, which reprinted from each other the same phrases that originally appeared in the "yellow" press, it was announced that the place of production for Novice in Russia "may be Yasenevo on the outskirts of Moscow". It is added that, "probably," there are "secret laboratories of the Foreign Intelligence Service". Was the poison in the envelope with the return address? ..
One thing is strange: why didn't the address of "production" sound in the British media: Moscow, the Kremlin, 1 structure?