US media publish reports of another non-combat loss of military funds
aviation
USA. This time, a crash during a planned training flight suffered an F-16 US Air Force. It is known that he crashed in the area of ​​the Nellis test base in Nevada. It is noted that the pilot managed to eject, however, his detection, and accordingly about the state, is not reported.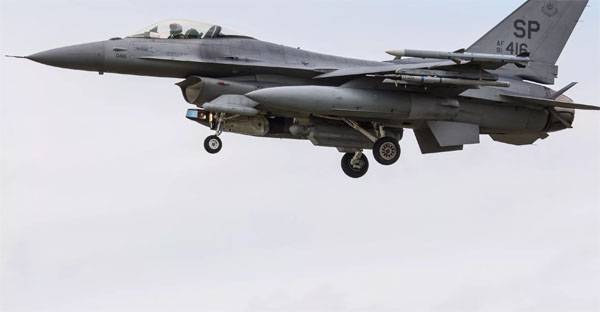 Recall that on the eve of the United States lost transport helicopter CH-53E Super Stallion, as well as the aircraft AV-8B "Harrier". The helicopter crash occurred in the state of California (the 4 man was killed), and the attack aircraft fell in the African state of Djibouti (the pilot ejected, but received serious injuries). The plane and the helicopter belonged to the US Marine Corps.
Thus, in two days, American aircraft lost three funds.
It should be recalled that in the middle of March another American plane crashed in the USA (in Florida) - F / A-18, which was part of the VFA-213 Blacklions squadron of the aircraft carrier George Bush.