President of Ukraine Petro Poroshenko today in a social network
Facebook
published a note in which he reported on yet another strengthening of the already "one of the strongest" armies on the continent. According to Poroshenko, the state-owned concern Ukroboronprom began mass production of Atlet combat vehicles. Initially, on the page Poroshenko armored car called "Artem".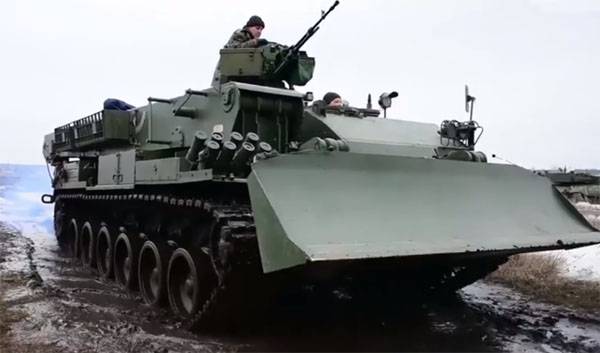 Poroshenko writes:
The state concern Ukroboronprom began mass production of the Atlet military vehicles, which will greatly enhance the technical capabilities of our army.
Poroshenko continues:
These armored recovery vehicles are designed for technical support
tank
units and will significantly enhance their combat readiness.
In addition, "Athletes" have significant export potential, which will allow to reload the production capacity of the Kharkiv Design Bureau after Ukroboronprom fulfills the state defense order.
Armored cars "Atlet" are created by the Kharkov engineering design bureau named. A.A. Morozov.
In the presentation video, published by Ukroboronprom, it is presented how the Atlet BREM takes in tow a tank. The towing speed is said to be up to 25 km / h.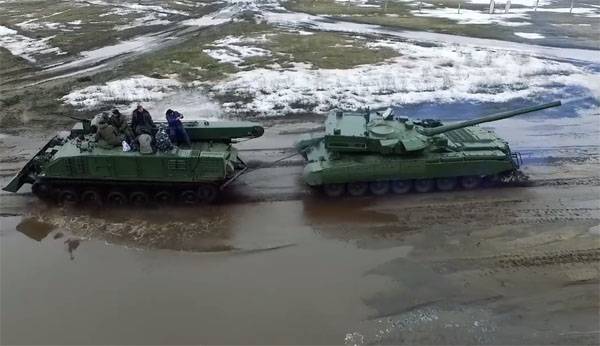 BREM has a crane functionality designed to lift loads weighing up to 25 tons.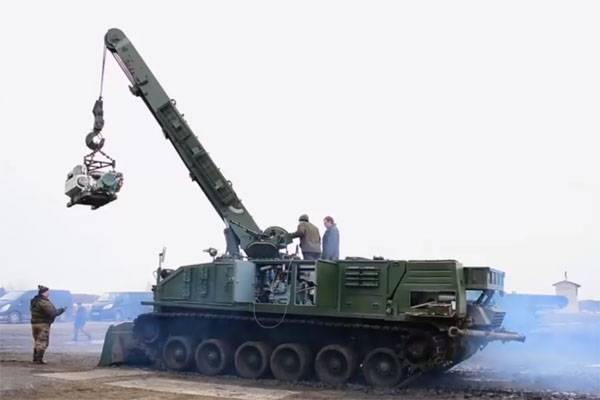 For your information:
BREM-84 "Athlete" - BREM on the basis of the main battle tank T-84U "Oplot". Demonstration model BREM-84 was built in 1997 and shown in 2000 at
armory
DSA-2000 in Malaysia. In 2007, the armored vehicle entered the state testing phase. In 2008, tests of the first sample continued. As of June 2014, one BREM-84 was placed at the disposal of the NTU "Kharkov Polytechnic Institute" military training faculty and was used in practical exercises.