Latvian Prime Minister Maris Kuchinskis proposed to hold a discussion within NATO on the restriction on the conduct of exercises near the borders of neighboring countries. Because of the Russian test rocket launches in the Baltic Sea, Latvia had to partially close commercial airspace in the region, the republic said.
This is a show of strength.
- said the Prime Minister of Latvia Maris Kuchinskis, adding that it is difficult to realize that the exercises are so close to the Latvian borders. According to him, the tests are carried out in the exclusive economic zone of Latvia, but outside the territorial waters of the country.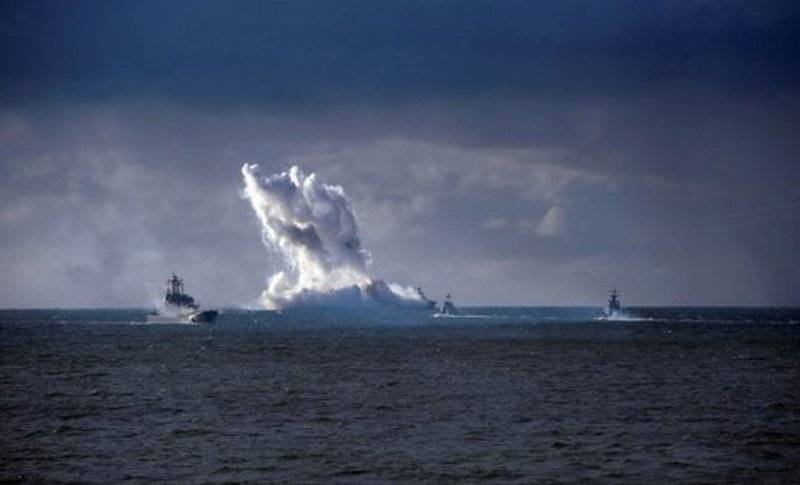 Because of this, according to the Latvian authorities, they had to close part of their airspace for three days of testing. Latvia also claims that Russian exercises have never happened so close to its territory. Kuchinskis connects this with the expulsion of Russian diplomats from European countries in connection with the case of Skripal.
At the same time, Latvia recognizes that Russia does not violate any international rules and has the right to conduct exercises. However, the Ministry of Defense of the republic still caused the Russian military attache to express his concern and raise the question of deadlines.
It is noted that Latvijas Gaisa satiksme (air traffic management in Latvia) has not yet noticed anything extraordinary in the launch zone of Russian missiles, said LGS representative Arnis Lapins. According to him, this is explained by the fact that Latvia was able to agree in advance with Russia on the relocation of the rocket firing zone to less loaded airspace.
As reported, the Main Center of the Unified Air Traffic Management System of the Russian Federation informed Latvia that during the period from 4 to 6 in April, the Russian naval forces would conduct missile launches over the Latvian exclusive economic zone.