The Bundeswehr transferred one of the air defense units under the command of the neighboring Netherlands. This is the press service of the Ministry of Defense of Germany. The head of department, Ursula von der Lyayen, clarifies the situation as follows:
We handed over an air defense unit to 450 military personnel under the Dutch command. This is another step to strengthen the collective defense of our states in the structures of NATO. We highly appreciate the cooperation with the Netherlands in this vein, which began in 1995 the creation of supranational military institutions. We share common values ​​and interests, believe in our European future and are strong partners in the transatlantic alliance.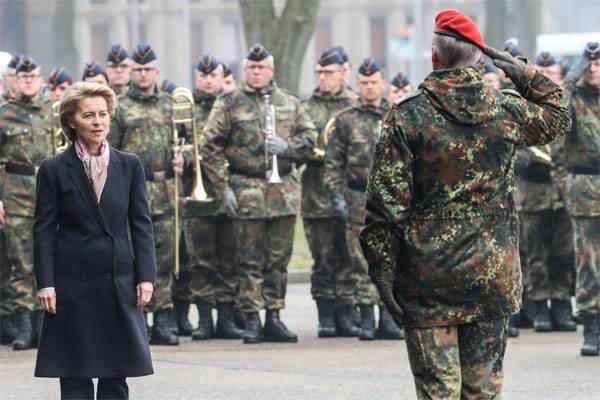 The German Brigadier General Michael Gschossmann, the country's air defense commander, said that this step was politically significant and would allow to solve the problems of joint operation of air defense systems, including American "Patriots".
The integration process of the German and Dutch units has been going on for several years. Thus, the countries have already united several divisions of the land forces and navy under a single command. It is also stated that a unified concept of a missile defense system of Germany and the Netherlands has been developed. About 2, thousands of Dutch paratroopers in 2014 were under the command of German officers.
It is known that the German air defense unit, although it will be under the Dutch command, will remain territorially in the FRG - in the federal state of Schleswig-Holstein.